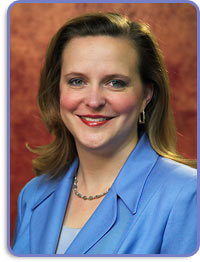 Elizabeth Bowles, the first woman to serve as president of WISPA, oversees the operations of Aristotle.net, one of Arkansas's largest WISPs.
LITTLE ROCK, AR--(Marketwire - August 19, 2010) - Elizabeth Bowles, President of Aristotle, Inc., Little Rock based Internet and Email Service Provider, was elected President of the Wireless Internet Service Provider Association (WISPA) in the national association's August 2010 board meeting.
As President and General Counsel of Aristotle, Bowles oversees the operations of Aristotle.net, one of Arkansas's largest WISPs (fixed wireless internet service providers). The first woman to serve as president of WISPA, Bowles has been active nationally in defining CAN-SPAM regulations and is an avid proponent of nationwide broadband accessibility.
"In most states there are numerous areas that are historically too small or too rural to make it profitable for traditional providers such as telephone or cable companies to wire for broadband Internet service," Bowles stated. "WISPs are often the only way smaller communities can gain access to broadband Internet."
As President of WISPA, Bowles hopes to promote greater awareness of WISPA and the immeasurable value WISPs provide in offering affordable broadband access to unserved and underserved areas of the country.
WISPA appears regularly before the FCC and the US Legislature promoting broadband-friendly regulations and actively seeks partnerships that will expand Broadband coverage in the United States.
"The National Broadband Plan recognizes that access to affordable, high-speed Internet is critical for America to remain competitive in the global marketplace," Bowles said. "Regulations that impede or hamper a WISP's ability to provide robust Internet access ultimately harm United States consumers by depriving them of much needed choice in broadband access."
About WISPA
WISPA is a national organization of wireless Internet service providers. WISPA's 2010-2011 Board includes WISPs from Washington, D.C., St. Louis, Washington State, and Nebraska as well as a vendor who serves the industry. WISPA promotes the development, advancement and unification of the wireless Internet service provider industry.
For more information on WISPA visit www.wispa.org.
About Aristotle
With corporate offices in Little Rock, Arkansas, Aristotle provides a full range of Internet and interactive design and marketing services to a nationwide client base. A Wireless, Email and Internet Service Provider Aristotle.net, provides internet access, website hosting and email filtering, hosting and disaster recovery solutions. Aristotle.net's sister company, Aristotle Interactive, is the Mid-South's largest interactive agency, providing Web, mobile and social design, development, marketing and consulting services.
For more information visit www.aristotlebroadband.com and www.aristotleinteractive.com.