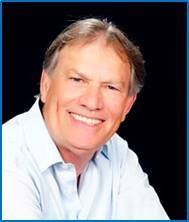 Yossi Gross, Israeli 'superstar' medical inventor and entrpreneur, will speak at a joint SEMDA and AICC event on Sept. 28th in Atlanta.
ATLANTA, GA--(Marketwire - September 22, 2010) - Achieving the status of a world-renowned "superstar" within the medical device world may be uncommon, but the term certainly applies to Yossi Gross, who will speak at a special joint meeting of SEMDA and AICC on September 28th, 2010. Featured in the bestselling book, Start-up Nation, Gross is noted for both his innovative approach to medical device development as well as dramatic reductions in time-to-market for medical devices that are emblematic of the Israeli style of entrepreneurial innovation.
With 567 filed patents under his belt, plus 27 medical device companies that he has started since the late 1990s, Gross is a leading medical device innovator and entrepreneur. He is a founding partner of Tel Aviv-based Rainbow Medical, an operational investment company established to launch companies based on his technological ideas and inventions.
These companies focus on electronics, signal processing, nanotechnology, drug delivery and neurostimulation, and address treatments for diabetes, gastroenterology, stroke, ophthalmology, asthma, congestive heart failure, and urology.
Start-up Nation describes one of Gross's companies as bordering on science fiction. Beta-O2 is working on an implantable "bioreactor" to replace the defective pancreas in diabetes patients. The solution creates a self-contained micro-environment to sustain beta cells (which produce insulin) and includes oxygen-producing algae from the geysers of Yellowstone Park and a fiber-optic light source, all packed into a pace-maker-sized device that can be implanted during a 15-minute outpatient procedure.
Gross's appearance is being jointly sponsored by the Southeastern Medical Device Association (SEMDA), and the American-Israel Chamber of Commerce (AICC), Southeast Region. In addition to Gross's keynote presentation, a panel of experts will provide opportunities for discussion on innovation and accelerating medical device development. Panelists include:
Nancy Sousa, President, Trig Medical, moderator
Efi Cohen Arazi, COO, Rainbow Medical
Paul Gianneschi, Managing Principal, Hatch Medical
Norman Stapleton, Partner, PowerTen Medical Ventures
The meeting, which will be held at the Ravinia Club, is open to all, although space is limited. A reception with networking begins at 5:30 PM, and the program will begin at 6:30 PM. Additional information and registration is available at www.semda.net or www.aiccse.org.
Contact Information:
Media Contacts:
Evan Remer

404-939-2622