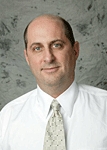 Mitchell Orlowsky, CEO, Ignite Sales
DALLAS, TX--(Marketwire - September 22, 2010) - Ignite Sales, a premier provider of online predictive customer interaction solutions, today announced that software industry veteran Mitchell Orlowsky has joined the company as Chief Executive Officer. Orlowsky joins Ignite Sales from Evolve Capital where he served as an Operating Partner actively contributing to the strategic and operational development of Evolve's portfolio companies.
"Mitchell has significant experience in early stage companies and in strategic marketing and business development, key areas for the company as it increases market share," said Chairman Bob Mahoney. "He has a solid understanding of the issues, processes and paths to success for high-growth software companies, and has an excellent track record of bringing enterprise software to market."
Prior to Evolve, Orlowsky was co-founder and CEO at Send Word Now, a national leader in emergency notification and on-demand alerting and response services. Prior to that, Orlowsky was Executive Vice President and co-founder of G2X, an Internet company focused on customer relationship management software where he was responsible for building and publishing ACT! for Lotus Notes, the best-selling product used on the Lotus Notes platform. At G2X, Orlowsky played a key role in creating the first e-mail response management product, later sold to Cisco for $40 million and now called the Cisco E-mail Manager. Orlowsky is also a guest lecturer in Entrepreneurship at the Cox School of Business at Southern Methodist University.
"I have joined Ignite Sales because of the people involved and the science behind our ability to increase revenue at decreased costs for financial institution customers," said Mitchell Orlowsky. "With 10 years of online customer analytics, Ignite Sales is the only company I am aware of that guarantees increased revenue for financial intuitions."
About Ignite Sales, Inc.
Ignite Sales is a Dallas-based, privately held developer of innovative web-based electronic commerce applications. Ignite uses patented interactive and personalized cross-selling methods to help clients generate qualified sales leads and build customer loyalty. The company's powerful analytics engine provides purchase predictions, industry trends and marketing communications for the financial industry and small business sectors. Customers include: Citigroup, American National Bank of Texas, Sovereign Bank and Wells Fargo. For more information, go to www.ignitesales.com.
Contact Information:
Contact:
Lisa Allocca
Red Javelin Communications, Inc.
+1 (978) 470-2227