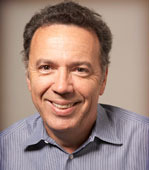 Christopher Kelly, Managing Director, Rauxa
COSTA MESA, CA--(Marketwire - September 28, 2010) - Rauxa, a successful marketing agency headquartered in Orange County, Calif., today announced it has added industry veteran Christopher Kelly to its staff as Managing Director. Heading operations at the firm's San Francisco location, Kelly is responsible for expanding the company's client roster as well as strategically implementing Rauxa's broader slate of digital communications capabilities within existing client programs. Kelly's expertise in digital marketing has led to the establishment of a formal company-wide education program to continually enhance the talents of Team Rauxa, keeping staff at the forefront of digital technologies and related strategies.
"Rauxa has been a successful direct marketing agency for more than a decade, evolving over the years to meet clients' needs and increasing expectations. Digital has truly changed the face of direct marketing by enabling a more personal 1-to-1 experience in which marketers can better address the specific desires, preferences and needs of the individual customer," stated Jill Gwaltney, CEO, Rauxa. "Christopher's knowledge and experience are a perfect match for Rauxa as the agency takes a more integrated approach to creating meaningful dialogues between our clients and their customers."
Kelly has run marketing programs for financial institutions such as Bank of America, Chemical Bank and American Express. For the past nine years, he honed his digital skills with Grey Global Group, working on a variety of well-known accounts in the technology, healthcare, entertainment, travel and financial services industries. Prior to his move to Rauxa, Kelly was EVP/Managing Director at Grey.
In his new role at Rauxa, Kelly plans to raise the sophistication of the firm's digital capabilities, educating both employees and clients on the inherent benefits of the medium and how it can fit seamlessly into a brand's integrated 1-to-1 marketing strategy.
"Digital marketing is not new to Rauxa; they've been doing it for some time," added Kelly. "It's my goal to keep our people as up-to-date as possible so we are consistently recommending the best channels and strategies. Leveraging digital to connect our clients to their target audiences is ideal in creating a mutually beneficial long-term brand relationship."
For additional information on Rauxa and the company's digital expertise, visit rauxa.com.
About Rauxa
Rauxa is an integrated 1-to-1 marketing agency with a passion for developing strategic, creative and measurable programs that drive response, enhance brands and improve bottom lines. Since its inception in 1999, this woman-owned business has achieved 39% year-over-year growth working with top brands, including Verizon Wireless, Chase, Sears, Intuit and Blue Shield of California. With 125 of the industry's brightest pros working at offices in New York, San Francisco and Orange County, Rauxa combines the very best in digital, direct and multicultural communications to ensure its clients exceed their goals. Learn more at rauxa.com.
Contact Information:
Media Contact
Richard Bumgarner
Chief Creative Officer
Rauxa
415.541.9489 EXT. 107
949.274.5767 CELL