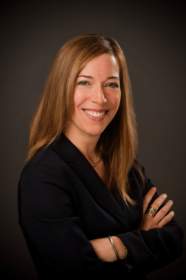 Heather Peacock of OneShield
WESTBOROUGH, MA--(Marketwire - September 29, 2010) - OneShield, Inc., the developer of OneShield Dragon®, an innovatively modern, rules- and tools-based, data-driven policy management solution, is pleased to announce the promotion of Heather Peacock to executive vice president, client delivery and services, and the addition of David Squibb to the company as senior vice president, sales and marketing.
"Heather's accomplishments in successfully growing our customer base exposed the need for OneShield to improve our delivery and project oversight services to scale along with our larger, more complex customers," said Glenn Anschutz, OneShield President and CEO. "Her experience managing our recent successful deployment at Erie Insurance and our ongoing implementation at The Dominion of Canada puts her in a unique position to successfully take our delivery and services organization to the next level."
In addition to Peacock's promotion, OneShield has added David Squibb to the company's ranks of insurance and technology professionals. Having spent 20 years building a rating practice that grew into the leading rate engine provider in the marketplace, Squibb brings a wealth of experience, established relationships and a passion for growing businesses to OneShield. Peacock and Squibb have successfully partnered in the past to maximize the potential of joint opportunities. Going forward, they will work more closely together to provide the best support possible for OneShield clients and prospects by leveraging their combined experience in the marketplace.
"OneShield has grown at a rate of 50 percent year over year, and a large part of our success in the marketplace is having the right people in the right jobs," said Anschutz. "We are focused on extending our commitment to the P&C industry to develop modern, enterprise-wide solutions that improve operations and profitability and Heather and Dave will be key contributors to OneShield's success in doing so."
For further information, please contact Meaghan Kenagy at 508.475.0188 or mkenagy@oneshield.com.
About OneShield
OneShield provides browser-based solutions to automate the sales and service of insurance and bond products for insurance carriers, major brokers, and managing general agents. Its flagship product, OneShield Dragon®, is a tools-based, data-driven insurance underwriting, policy administration, rating and workflow engine. Dragon provides configurable and modifiable options to meet today's goals and to adapt to future demands. OneShield has offices in Westborough, MA, Glastonbury, CT and Gurgaon, India. For additional information, visit www.oneshield.com
Contact Information:
Media Contact:
Jennifer Overhulse-King
St. Nick Media Services

859-803-6597