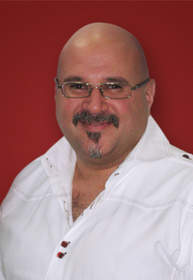 Ian Baer, Chief Strategy Officer, Rauxa
COSTA MESA, CA--(Marketwire - October 7, 2010) - Rauxa, a marketing agency headquartered in Orange County, Calif., today announced it has added industry thought-leader Ian Baer as Chief Strategy Officer. In this newly-created position, Baer is responsible for building and leading Rauxa's integrated strategy initiative, managing its positive impact across the company's range of clients, markets and disciplines. Based in the firm's New York office, Baer will connect with Rauxa clients agencywide, providing strategic counsel to ensure campaign effectiveness and build stronger bonds between client brands and their customers.
"Smart marketing relies on a much more holistic approach than many may realize -- where the customer is at the center and we use the most appropriate avenues and channels to reach each individual," stated Jill Gwaltney, CEO, Rauxa. "Ian's broad expertise in this arena has made him a much sought-after expert, and having him on our team will provide valuable insight and direction to all of our accounts."
"Long-term marketing success depends on building lifecycle relationships based on rich, engaging user experiences. Rauxa's ideal is to understand the audience independent of the brand agenda, and attach our marketing objectives to something meaningful in the consumer's life," added Baer. "As marketers and strategic advisors, we need to do a lot of listening -- letting consumers prescribe what they want and then finding useful and authentic ways to deliver what feels right for the brand."
Baer has more than 20 years of demonstrated success in revenue creation, integrated brand strategy and practice building, agency brand and culture development. He has worked on accounts such as Colgate-Palmolive, Fisher-Price, Yahoo, Alcon Laboratories, KFC, the U.S. Department of Justice, and NBC Universal at renowned agencies including TBWA, Deutsch and Rapp Collins. Baer is also an acclaimed speaker and lecturer with engagements at DMA, PMA, Loyalty Expo, Columbia University and New York University.
For additional information on Rauxa and the company's integrated marketing expertise, visit rauxa.com.
About Rauxa
Rauxa is an integrated 1-to-1 marketing agency with a passion for developing strategic, creative and measurable programs that drive response, enhance brands and improve bottom lines. Since its inception in 1999, this woman-owned business has achieved 39% year-over-year growth working with top brands, including Verizon Wireless, Chase, Sears, Intuit and Blue Shield of California. With 125 of the industry's brightest pros working at offices in New York, San Francisco and Orange County, Rauxa combines the very best in digital, direct and multicultural communications to ensure its clients exceed their goals. Learn more at rauxa.com.
Contact Information:
Media Contact
Richard Bumgarner
Chief Creative Officer, Rauxa
415.541.9489 EXT. 107
949.274.5767 CELL