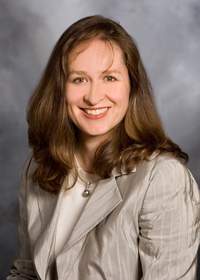 Elisabeth Zornes, senior director, Smart+Connected Communities, North America for Cisco
HOLYOKE, MA--(Marketwire - October 14, 2010) - Cisco (NASDAQ: CSCO) today announced that it is collaborating with the city of Holyoke, Mass. to initiate several strategic pilot programs aimed at advancing the city's vision for redevelopment. To commence the next phase of its cooperative relationship with Cisco, Holyoke will focus the initial series of pilot programs on supporting economic, social and environmental transformation. The first programs will address safety and security for citizens, and support the transformation of education. Cisco®'s Smart+Connected Communities initiative will also work in tandem with the city's OneHolyoke vision, a jointly developed blueprint for nurturing revitalization and sustainability within the city.
To attract employers and retain residents within the city center and continue to improve the caliber of available services, Holyoke turned to Cisco to help build a framework for modern, network-driven city services. In addition to the Smart+Connected Communities pilot programs, the city recently celebrated groundbreaking efforts for the Massachusetts Green High Performance Computer Center -- further transforming Holyoke from an industrial community to a growth-oriented technology-driven hub for the region.
Facts/Highlights
The Cisco Smart+Connected Communities initiative enables the transformation of physical communities into connected communities that are primed for sustainable economic growth, a better quality of life for residents, and more environmentally sensitive practices. The initiative offers both strategic and technology expertise in addition to a shared service-delivery platform to enable successful execution.

The first phase of pilot programs launched by OneHolyoke and Cisco include:

Connected incident response and urban safety and security systems: To improve citizen safety and decrease incident-response times, Cisco is working with the police and fire departments within the city of Holyoke to provide an integrated radio interoperability system to support the effective deployment of first-responder services. The technology provides an interoperable platform for incident response teams to connect with one another and municipal offices to support a more effective dispatch of services. Additionally, Holyoke will incorporate the Cisco IP Interoperability and Collaboration System (IPICS) technology into its overall community safety strategy to safeguard residents -- offering network-based voice, video and data to be transmitted for timely dispatch and effective crime and incident management.

Distance learning resources and continuing education: Cisco is improving access to education beyond local resources by using network-based collaboration technologies to connect extended-learning resources. To address the levels of continuation and graduation for those enrolled in kindergarten through the eighth grade, Holyoke public schools will offer after-school tutoring and programming via Cisco WebEx™ to provide students with common interest content to discuss in a collaborative forum.

Students enrolled at Holyoke Community College will have remote access to additional locations for joining classes via the Holyoke Transportation Center, equipped with telepresence technologies to connect the uptown college facilities with the center's downtown location. Students will be able to access classes without needing transportation, resulting in increased class attendance and participation. CareerPoint, a nonprofit workforce and economic development organization, will make use of the recently-inaugurated Holyoke Transportation Center to encourage continuing education among adults by providing access to the community college curriculum.

Future directions for the OneHolyoke Blueprint: Following these two pilot projects, the blueprint lays out the strategy and foundation for additional projects that include; smart work centers to provide more effective ways of working; connected healthcare to increase clinical and medical services within the community, and broader community services to support governmental efficiencies and easier access to services for citizens.
Supporting Quotes
Elaine A. Pluta, mayor, city of Holyoke, Mass.
"We are extremely excited to be working with Cisco to transform Holyoke into a modern, technology-driven city that residents can be proud to be a part of. The initial phase of pilot programs is just the first step for the city toward creating a more sustainable and collaborative environment for our citizens. Over time, the city of Holyoke will continue to introduce new programs and solutions to provide residents with access to the tools and services they require to thrive, now and into the future."
Elisabeth Zornes, senior director of Smart+Connected Communities for North America, Cisco
"Cisco is pleased to be working with a forward-thinking city such as Holyoke to introduce effective network-driven solutions that will ultimately transform the area into a connected community. By proactively seeking new and innovative methods to build out infrastructure and deploying key technologies that address the needs of its citizens, Holyoke is poised to make major steps forward in its vision for economic, social and environmental sustainability."
Supporting Resources:
About Cisco Systems
Cisco (NASDAQ: CSCO), the worldwide leader in networking that transforms how people connect, communicate and collaborate, this year celebrates 25 years of technology innovation, operational excellence and corporate social responsibility. Information about Cisco can be found at http://www.cisco.com. For ongoing news, please go to http://newsroom.cisco.com.
Cisco, the Cisco logo, Cisco Systems and Cisco WebEx are registered trademarks or trademarks of Cisco Systems, Inc. and/or its affiliates in the United States and certain other countries. A listing of Cisco's trademarks can be found at www.cisco.com/go/trademarks. Third-party trademarks mentioned are the property of their respective owners. The use of the word partner does not imply a partnership relationship between Cisco and any other company. This document is Cisco Public Information.
For direct RSS Feeds of all Cisco news, please visit "News@Cisco" at the following link:
http://newsroom.cisco.com/dlls/rss.html
Contact Information:
Press Contact:
Marc Musgrove
Cisco Systems, Inc.
+1 408 525 6320
mmusgrov@cisco.com