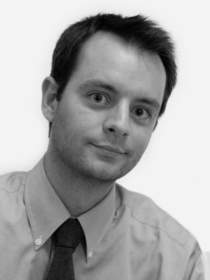 Andy Doe, Naxos' Chief Operating Officer
HONG KONG--(Marketwire - October 19, 2010) - Naxos (www.naxos.com), the world's leading classical music group, has announced that Andy Doe will join the company as its Chief Operating Officer, with special responsibility for the group's online platforms and non-traditional business. Andy will work out of Naxos' UK offices.
Andy, who spent six years heading the classical activities of iTunes and assisted in making it the world's largest retailer of recorded music, commented on his new appointment, "I'm excited to be joining the most innovative company in the classical record business. Having worked with Naxos for six years, I've been continually impressed by the company's growth, and I'm confident that no organization is better placed to thrive amid the challenges of the modern music marketplace. The Naxos team is made up of an incredibly talented group of individuals, and it's a great honor to be asked to join them."
Naxos Founder and Chairman, Klaus Heymann, had this to say: "I am delighted to have Andy join our executive team. He has the necessary experience in an area where I see the future of our industry and our group of companies. And he brings youth and fresh ideas to our group even though, by industry standards, with my exception, we have a pretty young team. I look forward to working with Andy who will report directly to me."
Andy is one of the pioneers of the classical download business. He has spent six years in charge of classical music at iTunes, overseeing its growth from a small independent download store to the world's largest retailer of recorded music. He increased the classical selection to include almost every commercially available recording and proved the viability of downloads as a major source of revenue for both major and independent labels. Prior to working at Apple, Andy worked for Universal Classics & Jazz, Classical.com and the Contemporary Music Centre, Ireland.
He has worked on numerous recording projects including live performances by Yo-Yo Ma, Philip Glass, John Williams, Leif Ove Andsnes, Alan GIlbert and the New York Philharmonic. He oversaw the launch of the critically acclaimed and commercially successful DG Concerts label.
Andy is also a keen advocate for living composers, and serves on the board of the Cabrillo Festival of Contemporary Music. He is a classically trained musician who studied the horn in London with Julian Baker, Kevin Elliott, Stephen Stirling and Roger Montgomery.
Founded in 1987 on the idea of offering a wide range of well-played and recorded music in relatively modest packaging at a consumer-friendly price, Naxos has since risen to be the world's leading classical music group. The brainchild of classical music enthusiast Klaus Heymann, the label's strategy of recording exciting new repertoire with exceptional talent has allowed Naxos and its owned labels to develop one of the largest catalogs of unduplicated recordings in the record industry, releasing around 20 recordings per month and building a catalogue of more than 6,000 titles. In its 23-year history, Naxos has evolved into a classical music based multi-media group with its own physical and digital distribution, licensing, marketing and social marketing divisions. Naxos is also a world leader in education and public access with its online music, video, audiobook and sheet music libraries. Naxos recordings have garnered 12 Grammy® Awards, 130 Gramophone Editor's Choice Awards, and in 2005, the label was named the Gramophone/Classic FM Label of the Year.
Contact Information:
Contact:
Raymond Bisha
Director of Media Relations, North America
917-892-1249