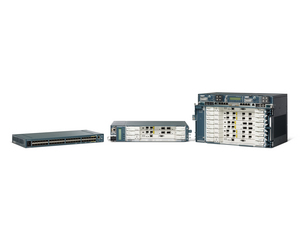 Cisco Carrier Packet Transport System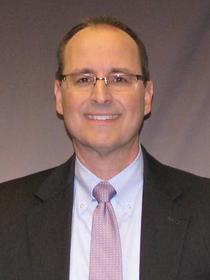 Bill Gartner, vice president and general manager, Optical Transport Business Unit, Cisco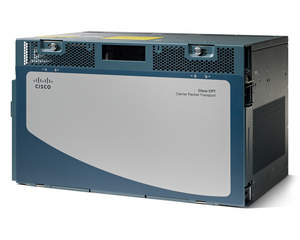 Cisco Carrier Packet Transport System 600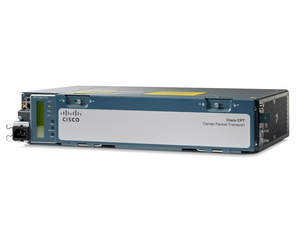 Cisco Carrier Packet Transport System 200
SAN JOSE, CA--(Marketwire - November 15, 2010) - Cisco (NASDAQ: CSCO) today announced a fundamental innovation for next-generation telecommunications transport networks -- the Cisco Carrier Packet Transport (CPT) System. This solution is ideal for migrating service provider transport infrastructures to support next-generation Internet Protocol (IP)-based services, such as video, mobility and cloud computing. It combines the reliability of a transport network with the efficiencies of packet technology to deliver current and future services.
Overview
The dynamic and distributed nature of video, mobility and cloud computing services drastically alter network traffic patterns and drive tremendous network traffic growth, and yet currently available technology can no longer handle advanced services efficiently. (Cisco Visual Networking Index Forecast, 2009-2014).
Today's time-division multiplex technology, with synchronous optical networking/synchronous digital hierarchy, is no longer sufficient to handle advanced new services efficiently. The Cisco CPT system infuses the agility and efficiencies of a packet network into a transport platform to quickly and dynamically adapt transport networks to new applications while simultaneously reducing capital expenditure costs. The Cisco CPT system also provides robust resiliency, predictability, and comprehensive operations, administration and maintenance capabilities.
System Highlights
The Cisco CPT system is the first platform in the industry to support standards-based multiprotocol label switching transport profile (MPLS-TP), which interoperates seamlessly with MPLS offered on routing products like the Cisco ASR 9000 Series Aggregation Services Routers and Cisco CRS-3 Carrier Routing System.
It enables benefits such as:

Trust: A standard-based on the widely adopted IP/MPLS technology integrated with standards based MPLS-TP helps ensure transport-grade reliability and assurance with the efficiencies and service flexibility of packet technologies, resulting in faster time to revenue, broad compatibility and investment protection.
Savings: The Cisco CPT system achieves an impressive 60 percent reduction in rack space by combining multiple interface layers into one. This directly translates into a 65 percent power savings.
Agility: The Cisco CPT system's service-awareness capability helps enable service providers to cost effectively meet future demands for cloud computing services, high-quality video experiences, mobile backhaul, and point-to-point and multipoint Ethernet services with Layer 1 transport services such as leased lines and wavelengths, from one network.

Available in six-rack unit (Cisco CPT 600) and two-rack unit (Cisco CPT 200) models, along with a satellite device (Cisco CPT 50), the Cisco CPT system supports MPLS-TP, Ethernet with rich quality of service and virtual local area networks manipulation capabilities, as well as optical transport network and reconfigurable optical add-drop multiplexers (ROADMs).
The Cisco CPT system is currently in field trials with several service providers and is scheduled to be available in the first quarter of 2011.
Cisco also introduced today the Cisco Premier Integrated Network Management Experience (PRIME) solution. This extensive multivendor software manages MPLS and MPLS-TP end-to-end, dramatically simplifying operations and consequently reducing operational costs. It is available in two deployment models:

A unified, intuitive graphical user interface on a single domain to configure, provision and manage optical and MPLS connections; and
An autonomous model that enables separate management of MPLS from that of wavelengths.
Supporting Quotes
Glenn Wellbrock, director optical transport network -- architecture and design, Verizon
"Next-generation transport solutions should be clearly aimed at making packet transport suitable for carrier transport networks. Features such as standards-based operations, performance monitoring, administration, management, and sub-50-milliseconds protection switching are critical requirements in the Verizon packet transport network and we support Cisco's decision."

Randy Nicklas, chief technology officer, XO Communications
"We continue to make significant network investments to enhance the capabilities of our Ethernet, Private Line and Wavelength services portfolio. The new Cisco Carrier Packet Transport system will support MPLS-TP interoperating seamlessly with MPLS on the Cisco ASR 9000 Series Aggregation Services Routers and a variety of other devices, and helps contribute to a unified packet transport solution that should simplify operations while contributing to increased end-to-end service-levels. Moreover, the Cisco ROADM and DWDM systems integrated into the Cisco Carrier Packet Transport system allows for wavelength services to be offered on the same platform as Ethernet and MPLS-TP services, with potentially significant economic and operational benefits."

Raymond Zhang, chief network architect, BT
"Cisco is a recognized leader in IP and MPLS, and its approach to next-generation packet transport has been focused on the standards-based technology of MPLS-TP. MPLS-TP is the logical extension of the industry-proven MPLS, and Cisco's implementation of a MPLS and MPLS-TP solution for core, edge and access is suitable for both packet and transport networks."

Bill Gartner, vice president and general manager, Optical Transport business unit, Cisco
"As the next generation of packet transport solutions evolves, we are confident the Cisco Carrier Packet Transport system, along with Cisco Integrated Multiprotocol Label Switching and Cisco Premier Integrated Network Management Experience will play a significant role as service providers look to optimize their network infrastructure investments. The Cisco Carrier Packet Transport system assures service providers of standards-based technologies and familiar operational models, thus helping them accelerate time to revenue with a rich set of services."
Supporting Resources
Tags / Keywords: BT, Verizon, XO Communications, Cisco, Carrier Packet Transport System, CPT, MPLS, MPLS-TP, Network Management System, NMS, Video, Mobility, Cloud, Cloud Computing, Visual Networking Index, VNI
RSS Feed for Cisco: http://newsroom.cisco.com/dlls/rss.html
About Cisco
Cisco (NASDAQ: CSCO), the worldwide leader in networking that transforms how people connect, communicate and collaborate, this year celebrates 25 years of technology innovation, operational excellence and corporate social responsibility. Information about Cisco can be found at http://www.cisco.com. For ongoing news, please go to http://newsroom.cisco.com.
Cisco and the Cisco logo are registered trademarks or trademarks of Cisco Systems, Inc. and/or its affiliates in the United States and certain other countries. A listing of Cisco's trademarks can be found at www.cisco.com/go/trademarks. All other trademarks mentioned in this document are the property of their respective owners. The use of the word partner does not imply a partnership relationship between Cisco and any other company. This document is Cisco Public Information.
Contact Information:
Press Contact:
Kevin Petschow
Cisco
(847) 678.5462
kpetscho@cisco.com

Industry Analyst Contact:
Carter Cromwell
Cisco
(408) 526.6914
ccromwel@cisco.com

Investor Relations Contact:
Matt Tractenberg
Cisco
(408) 525.3170
matthew2@cisco.com