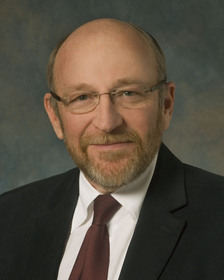 The Association of California Water Agencies will present its Lifetime Achievement Award to California Natural Resources Agency Secretary Lester Snow Dec. 1.
INDIAN WELLS, CA--(Marketwire - November 30, 2010) - The Association of California Water Agencies (ACWA) will present its Lifetime Achievement Award tomorrow to Natural Resources Secretary Lester A. Snow, a respected water leader who has spent more than 20 years working to protect water supply reliability and advance solutions to the state's most difficult natural resources challenges.
The award will be presented during the annual ACWA Fall Conference & Exhibition, where more than 1,700 state and local water officials are gathered through Friday for programs and panel discussions on a variety of key water issues.
Snow has served as head of the state's Natural Resources Agency since February. Prior to that, he led the Department of Water Resources for six years and spearheaded efforts to protect and restore the Delta, improve flood protection and advance understanding of climate change and its impacts on water supply. Snow also played a key role in negotiating and shaping the comprehensive water package enacted by the Legislature in November 2009.
"Throughout a period of debate and dynamic change in the water policy arena, Lester Snow has been a voice of reason among warring factions and promoted principled positions that helped shape creative policy approaches and encouraged stakeholders to remain engaged and work toward common goals," ACWA President Paul Kelley said. "Over the course of his long career, he has partnered with public agencies on solving California water issues, supported ACWA in achieving its mission and helped advance ACWA-supported water policy."
Kelley said Snow's knowledge and commitment to finding solutions earned the respect of governors, legislators and other high-ranking federal, state and local officials who frequently rely on him for his expertise and integrity amid crisis and controversy.
Snow was executive director of the CALFED Bay-Delta Program from 1995 to 1999. He left CALFED to become regional director of the U.S. Bureau of Reclamation. Snow also spent seven years as general manager of the San Diego County Water Authority.
ACWA is a statewide association of public agencies whose 450 members are responsible for about 90% of the water delivered in California. For more information, visit www.acwa.com.
Contact Information:
Contact:
Jennifer Persike
ACWA Director of Strategic Coordination and Public Affairs
916/441-4545
or 916/296-3981 (cell)

Association of California Water Agencies
910 K Street, Suite 100
Sacramento, California 95814-3512
916/441-4545
FAX 916/441-7893
http://www.acwa.com