Cloud Future Equals Sunny Forecast for Enterprises and Service Providers featuring Scott Puopolo, vice president of Cisco IBSG's Service Provider Practice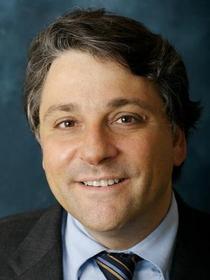 Scott Puopolo, vice president, service provider practice, Internet Business Solutions Group, Cisco
SAN JOSE, CA--(Marketwire - December 7, 2010) - Cisco (NASDAQ: CSCO) -- The results of a new research study, conducted by and issued today by Cisco Internet Business Solutions Group (IBSG), investigates the "public cloud" and the desire of enterprises to use external, on-demand infrastructure and applications. The study reveals that service providers have an opportunity to differentiate themselves and add new revenue-generating services by providing public cloud-computing services.
Cisco IBSG, the company's global consultancy, recently conducted in-depth, one-on-one interviews with more than 80 enterprise information technology (IT) decision makers from 43 enterprises and public-sector organizations in the United States, the European Union, and India. Additionally, Cisco IBSG interviewed 20 subject-matter experts.
Key Findings
Based on feedback from the survey, Cisco IBSG estimates that nearly 12 percent of enterprise workloads will run in the public cloud by the end of 2013. Furthermore, the study found that desktop applications, email, collaboration, and enterprise resources planning are most likely to shift to the cloud. This, in turn, will yield a market for public, cloud-computing services of approximately US$44 billion.
Key Facts/Highlights
Enterprises across many sectors -- including manufacturing, financial services, retail, healthcare, and professional services systems integrators, IT service outsourcers, technical consulting, and public sector organizations -- are seriously considering cloud computing.
Cloud-migration decisions are being made at the application level. Most decision makers envision a staged migration to cloud-computing services, beginning with noncritical applications. Enterprise executives believe that no applications should be automatically excluded from migration to cloud.
For enterprises, the decision about moving to a private or public cloud is not binary. It hinges on executives' perceptions around security and control, data-center overcapacity and scale, and access to skilled IT personnel. Enterprises will potentially use private and public cloud-computing to manage their IT resources.
The study identified a set of target applications for cloud that spans various verticals. Targets for infrastructure-as-a-service (IaaS) include application development and testing, disaster recovery, simulations, data warehousing, and analysis. Targets for software-as-a-service (SaaS) are customer-relationship management (CRM), email, unified communications, web applications and desktop environments.
An organizational convergence is taking place across the IT and networking departments within enterprises. A total of 80 percent of the enterprises surveyed have converged, or are in the process of converging, these departments into one organizational structure.
The complete white paper titled "Network Service Providers as Cloud Providers: Survey Shows Cloud Provision Is a Bright Option" can be downloaded at: http://www.cisco.com/web/about/ac79/docs/wp/sp/Service_Providers_as_Cloud_Providers_IBSG.pdf
Supporting Quotes
Brian Klingbeil, general manager, hosting, Savvis
"The study conducted by Cisco Internet Business Solutions Group confirms that enterprises are weighing their options as they look to find the right cloud for their applications. It's important to work with an IT provider like Savvis that offers a range of features, support levels, security and performance to meet the current and future needs of the enterprise and its applications."

Mark Yablonski, chief technology officer, Valogix, LLC
"Software-as-a-service is an ideal application for cloud computing. We have found running those applications in the cloud to be extremely beneficial, especially for providing agility in a global marketplace. Furthermore, we believe that service providers like Savvis are better positioned to provide these types of cloud-computing services than other types of providers such as over-the-top players, systems integrators, and server vendors."

Scott Puopolo, vice president, service provider, Internet Business Solutions Group, Cisco
"Service providers are at an inflection point. Enterprises are making decisions about cloud migration on an application basis. This means that service providers should develop and market cloud propositions relevant for specific applications. Service providers like Savvis have an opportunity to gain share and differentiate in the cloud market with their networks. On-demand provisioning of IT and network resources and end-to-end service level agreement are the key features that enterprises value -- and service providers are in the best position to deliver them."
Supporting Photo
Scott Puopolo, vice president, service provider, Internet Business Solutions Group, Cisco
Supporting Resources
Tags / Keywords: Service Provider, Cisco, Internet Business Solutions Group, IBSG, Scott Puopolo, Savvis, Brian Klingbeil, Valogix, Mark Yablonski, Cloud, Cloud-Computing, Cloud Service Providers, Infrastructure as a Service, Platform as a Service, Software as a Service, IaaS, PaaS, SaaS
RSS Feed for Cisco: http://newsroom.cisco.com/dlls/rss.html
About Cisco
Cisco (NASDAQ: CSCO), the worldwide leader in networking that transforms how people connect, communicate and collaborate, this year celebrates 25 years of technology innovation, operational excellence and corporate social responsibility. Information about Cisco can be found at http://www.cisco.com. For ongoing news, please go to http://newsroom.cisco.com.
Cisco, the Cisco logo and Cisco Systems are registered trademarks of Cisco Systems, Inc. in the United States and certain other countries. A listing of Cisco's trademarks can be found at www.cisco.com/go/trademarks. All other trademarks mentioned in this document are the property of their respective owners. The use of the word partner does not imply a partnership relationship between Cisco and any other company. This document is Cisco Public Information.
Contact Information:
Press Contact:
Kevin Petschow
Cisco
(847) 678.5462
kpetscho@cisco.com

Industry Analyst Contact:
Carter Cromwell
Cisco
(408) 526.6914
ccromwel@cisco.com

Investor Relations Contact:
Matt Tractenberg
(408) 525.3170
matthew2@cisco.com