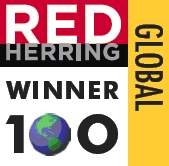 uTest A Red Herring Global 100 Winner
SANTA MONICA, CA--(Marketwire - January 27, 2011) - uTest, the world's largest software testing marketplace, today announced that it has been selected as a Red Herring Global 100 winner. Red Herring announced its Global 100 award to recognize leading private companies across North America, Europe, and Asia, celebrating these startups' innovations and technologies across their respective industries.
"Choosing the best out of the previous three years was by no means a small feat," said Alex Vieux, Chairman of Red Herring. "After rigorous contemplation and discussion, we narrowed down our list from 1,200 potential companies to 200 finalists. Trying to get it down to 100 companies was a task upon itself. uTest should be extremely proud of its achievement as the competition was difficult."
Red Herring's Global 100 list has become a mark of distinction for identifying promising new companies and entrepreneurs. Red Herring editors were among the first to recognize that companies such as Google, Skype, Netscape, Salesforce.com, YouTube, eBay and many others would change the way we live and work.
Red Herring's editorial staff evaluated the companies on both quantitative and qualitative criteria, such as financial performance, technology innovation, management quality, strategy, and market penetration. This assessment of potential is complemented by a review of the track record and standing of startups relative to their sector peers, allowing Red Herring to see past the "buzz" and make the list an invaluable instrument of discovery and advocacy for the greatest business opportunities from around the world.
"uTest's crowdsourcing model is revolutionizing the way companies test and launch their apps," said Doron Reuveni, CEO of uTest. "Through our unique community of 30,000+ professional testers from 172 countries, uTest enables companies of all sizes to launch higher quality web and mobile apps, to get to market faster, and to lower their total cost of testing. We are honored to be recognized among Red Herring's global list of tech leaders."
About uTest, Inc.
uTest is the world's largest marketplace for software testing services. The company provides real-world testing services through its community of 30,000+ professional testers from 170 countries around the world. Thousands of companies -- from startups to leading software, retail and media enterprises -- have signed up with uTest to get their web, desktop and mobile applications tested. More information can be found at http://www.utest.com or the software testing blog at http://blog.utest.com.
Contact Information:
Media Contact:
Jennifer Moebius
uTest, Inc.
508-480-9999 x114
jenniferm@utest.com
www.twitter.com/utest