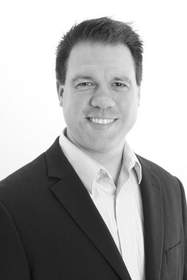 Matt Motsick, Chief Executive Officer
KANSAS CITY, KS--(Marketwire - February 9, 2011) - Hellmann Worldwide Logistics, a leading logistics company with over 440 offices worldwide, announced today that the company selected Catapult International's ocean rate management system, Catapult QMS™.
Hellmann will consolidate all of their ocean and drayage contracts into an easy-to-use web-based system where employees and customers are able to see their best carrier options. Catapult's system allows Hellmann users to search rates, email quotes, and produce business intelligence reports.
"We did our research," states Thomas Krusin, Vice President of Ocean-Americas at Hellmann Worldwide. "No one else can manage the complex seafreight environment including rate and surcharge management, drayage, FMC compliance, and multi-lane customer RFQs. We also selected Catapult because of their look, feel, and ease of use which is light years ahead of its competition."
Once the pricing tool is in place in the USA, Hellmann will have the option to roll it out into other regions and expand other features such as air pricing, sailing schedules, and offer Door to Door visibility for all products.
PRESS RESOURCES
About Catapult International:
Catapult International provides freight rate technology solutions for both freight forwarders and multi-national companies worldwide. Its Catapult QMS™ application is among the best solutions for international air and ocean pricing, rating, and freight auditing. Catapult also specializes in file transfers and web services as a middleware provider of data. Catapult is one of the fastest growing technology companies in the transportation sector.
About Hellmann Worldwide Logistics:
Hellmann Worldwide Logistics is one of the leading privately held freight logistics / transportation management firms. It consists of 16,500 people in 443 offices located in 157 countries. Hellmann provides a range of services, including ocean, air and ground transportation; lead logistics process analysis, design and management; export freight forwarding; import customs brokerage and regulatory compliance; project logistics; warehousing/consolidation/ distribution; and Internet shipping transaction/tracking management systems. For more information visit: http://www.hellmann.net/.