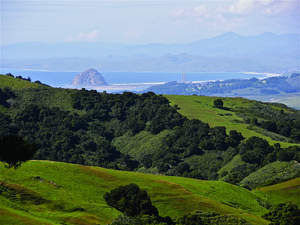 J. P. King Auction Company sold two ranches that belonged to late California businessman Alex Madonna for $6.5 million.
SAN LUIS OBISPO, CA--(Marketwire - February 14, 2011) - The Madonna-Twisselman Ranch, a 1,975-acre ranch formerly owned by the late Alex Madonna, sold at real estate auction on Thursday, February 10 for $6.5 million.
The auction event, which was conducted by J. P. King Auction Company, took place at the Madonna Inn in San Luis Obispo and had about 150 people in attendance with 17 registered bidders. Bidders attended the event from California, Ohio, Nevada and Colorado.
The property was offered in two separate ranches, but both were bought by the same buyer -- Steven Carlson from Topango, Cal. The first ranch, which is 746.10 acres, sold for $1.54 million and the second ranch, which sits at 1,228.90 acres, brought $5 million. The Carlson family said they plan to build two homes on the property.
Carlson also purchased the Pomona Freeway Opportunity, a 21-acre commercial land development in Los Angeles, through J. P. King for $2.7 million in 2002.
Cathie Twisselman and Karen Twisselman, along with their husbands, listed the ranch for sale several years ago. After several attempted sales methods, including eBay and Craigslist, the Twisselmans last listed the property for $10 million.
J. P. King Auction Company specializes in high-value properties and portfolios such as luxury homes, developments, condominiums, commercial properties and land and ranches. The company has marketed properties in all 50 states and six countries with recent sales in Texas, Alaska, Tennessee, Oregon, Wisconsin, Alabama and Wyoming.
Keep in Touch:
Twitter
Facebook
Craig King's blog
Contact Information:
Contact:
Caley King Newberry
Office: 256.485.4237
Cell: 256.295.3629