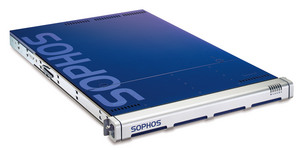 SC Magazine Readers Vote Sophos Email Security and Data Protection for Best Email Security 2011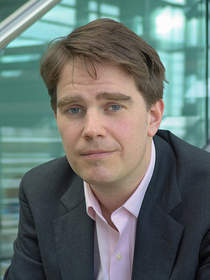 Graham Cluley Voted Best Security Blogger 2011 by SC Magazine Readers

Naked Security
SAN FRANCISCO, CA and BOSTON, MA--(Marketwire - February 17, 2011) - Global IT security and data protection company Sophos today announced that Sophos Email Security and Data Protection was named the Winner of SC Magazine's 2011 Readers Trust Award for the Best Email Security category. Sophos's Senior Technology Consultant Graham Cluley was also voted a Winner by SC Magazine readers for Best Security Blogger for his contribution to Naked Security, which also Won Most Educational Blog by fellow bloggers from the Security Bloggers Network while at RSA. The SC Magazine Awards Gala was held at the RSA Conference in San Francisco on Tuesday, February 15.
WINNER: BEST EMAIL SECURITY
Sophos Email Security and Data Protection was voted Best Email Security for its "ability to exchange email messages securely," including ensuring the privacy of sensitive messages, limiting the repercussions of email forgery, and managing other aspects of email security within the organization. "Additionally, it was found to be the best solution in terms of effectiveness, manageability, non-intrusiveness, ease of use and other factors that impact the implementation" for email security in the enterprise environment.
WINNER: BEST SECURITY BLOGGER & MOST EDUCATIONAL SECURITY BLOG
Graham Cluley maintains a steady stream of loyal followers while attracting not just IT and security experts but consumers, press, analysts, and others looking to get the latest security research, news, tips, and opinions in a colorful and straightforward manner. In 2009 and 2010, the readers of Computer Weekly voted him security blogger of the year and he also earned "Twitter user of the year."
Now in its 14th year, the information security industry's most prominent accolade, the annual SC Awards U.S. showcases the best solutions, services and professionals, while recognizing achievement and technical excellence. SC Magazine distinguishes the achievements of the security professionals in the trenches, the innovations happening in the vendor and service provider communities and the passionate work of government, commercial and nonprofits -- all working to help improve global security. For more information and a detailed list of categories and winners, please visit www.scmagazineus.com/awards.
Learn more about Sophos Email Security and Data Protection
Get the latest news from Sophos's Naked Security and connect with Graham via Twitter at @gcluley
QUOTES
Chris Kraft, Vice President of Product Management, Sophos
"We really appreciate the recognition by SC Magazine's readers for the Best Email Security category. Within Sophos, we work hard and take great pride in delivering what we believe is the best in email security, encryption, and DLP -- all packaged in a pleasant administrative experience. In a market that is quite crowded and noisy, getting our message and products into the hands of prospects is a challenge. This award is a strong endorsement of our commitment to making excellent security products and goes a long way to helping get the word out. My team and I would like to thank SC Magazine for letting the readers speak."
Graham Cluley, Senior Technology Consultant, Sophos
"One of the biggest challenges facing the security industry is ensuring that computer users know how to protect themselves against internet threats that are becoming more and more sophisticated. With Sophos's Naked Security site we've tried to not only inform people about the risks they may face, using easy-to-understand language and informative videos, but also created a friendly community where users can share their experiences and learn from each other. We're chuffed to bits to be recognized by our peers in the industry for having the most educational security blog."
ABOUT SOPHOS
More than 100 million users in 150 countries rely on Sophos as the best protection against complex threats and data loss. Sophos is committed to providing security and data protection solutions that are simple to manage, deploy, and use and that deliver the industry's lowest total cost of ownership. Sophos offers award-winning encryption, endpoint security, web, email, and network access control solutions backed by SophosLabs -- a global network of threat intelligence centers. With more than two decades of experience, Sophos is regarded as a leader in security and data protection by top analyst firms and has received many industry awards. Sophos is headquartered in Boston, US and Oxford, UK. More information is available at www.sophos.com.
ABOUT SC MAGAZINE
SC Magazine was selected as 2010 Magazine of the Year by the American Society of Business Publication Editors (ASBPE). It provides IT security professionals with in-depth and unbiased information through timely news, comprehensive analysis, cutting-edge features, contributions from thought leaders and the best, most extensive collection of product reviews in the business. By offering a consolidated view of IT security through independent product tests and well-researched editorial content that provides the contextual backdrop for how these IT security tools will address larger demands put on businesses today, SC Magazine enables IT security pros to make the right security decisions for their companies. In addition to the monthly print magazine and a vibrant website updated daily, the brand's portfolio includes SC World Congress Conference and Expo, SC Congress Canada, SC Awards U.S., SC Directory and SC Magazine Newswire.
Contact Information:
Contact:
Jennifer Torode
Sophos
(781) 494-5885