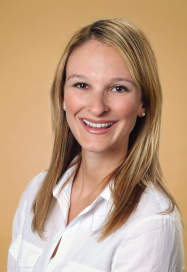 Gina Alshuler promoted to President of Rauxa.
COSTA MESA, CA--(Marketwire - February 24, 2011) - Rauxa, a rapidly growing marketing agency with offices in New York City, San Francisco and Costa Mesa, today announced the promotion of Rauxa dedicated pioneer Gina Alshuler, Senior VP of Account Services, to President.
Since her first day in 2001, when Rauxa consisted of just 20 people in an office in Seal Beach, CA, Alshuler has been a key player in the success and expansion of the agency. Working closely with Rauxa's founder and CEO, Jill Gwaltney, she helped Rauxa expand their client roster and open offices in Costa Mesa and San Francisco. For the past three years, Alshuler has focused on opening and successfully running Rauxa's New York City office -- growing it from just two employees to more than 40 -- while helping bring rapid success to the agency through the strategic recruitment of talented executive leadership.
"Right from the start, Jill was an incredible mentor. She taught me how to successfully encourage clients to break new ground and push beyond their comfort zones, but to always keep their best interests at heart of any decision. She's forward thinking, and I strive to embody that same spirit, while adding my own vision to Rauxa's ongoing expansion, especially as we roll out new services and take on new client challenges," says Alshuler.
"Gina is a rare talent. She's amazing. She's smart. She possesses a great business sense and incredible social and strategic intelligence. At the same time, she's patient, detail-oriented, and focused on continuously improving procedures and processes," stated Gwaltney.
In her new role as Rauxa's President, Alshuler will rely heavily on her expertise in business expansion, recruitment, and strategic development of internal structuring and processes. Influenced by Gwaltney's "go for it" attitude, Alshuler has big plans for the agency, which include expanding Rauxa's strategic social media services and broadening their digital and mobile offerings in addition to recruiting top-notch account leadership.
"I truly love Rauxa's culture and everyone's drive to succeed," says Alshuler. "If you hire amazing talent and create amazing work, you'll have amazing success. And if your employees love working in the environment you create and embrace the challenges you put forth, your clients will love working with you as well."
About Rauxa: Rauxa is an integrated marketing agency with a passion for innovating strategic, creative and measurable direct-response campaigns. With 125 people in New York, San Francisco, and Costa Mesa, Rauxa combines the very best in digital, direct, multicultural, CRM, B2B and social media know-how to ensure its clients exceed their goals. Since 1999, this woman-owned agency has partnered with top brands, including Verizon Wireless, Chase, Disney, Sears, Blue Shield of California, Farmers Insurance, Logitech, Wells Fargo and DIRECTV. Learn more at rauxa.com
Contact Information:
Media Contact
Richard Bumgarner
Chief Creative Officer
Rauxa
415.541.9489 EXT. 107
949.274.5767 CELL