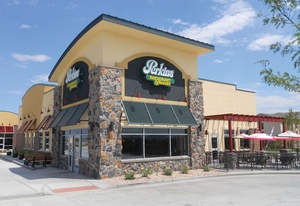 Martin Lind chose to sell many of his commercial properties at auction on March 17.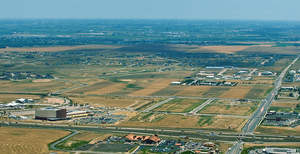 The auction, which includes 30 properties, with 11 selling absolute, provides opportunity to buy already-rented commercial properties.
WINDSOR, CO--(Marketwire - March 9, 2011) - Martin Lind, the developer of the Water Valley Resort Community, is approaching the real estate auction event that he commissioned Alabama-based J. P. King Auction Company to conduct. On Thursday, March 17, Lind will offer 30 properties at auction with 11 selling absolute with no minimums and no reserves.
The auction will take place at the Loveland Embassy Suites with a portfolio that includes several income-producing commercial properties such as a Perkins Restaurant in Loveland, the Water Valley Village Retail Buildings and the partially-leased Diamond Valley Flex Industrial Building in Windsor.
"I feel good about it," said Lind. "With just over a week before the auction, I've been stunned as to the curiosity level shown by prospective buyers and investors. We've been overwhelmed with our tour requests and people gathering information. It looks like we'll have a good turnout of people ready to bid on auction day."
With the exception of the Water Valley Resort Community, Lind has opted to sell the rest of his commercial investments at the auction next Thursday. Four luxury residential homes will also be offered at the auction event; each is brand new, and two of the homes are on waterfront lots.
"The great thing about this event is that J. P. King will simulcast the auction online, so bidders can participate from anywhere in the country," said Lind, who will also offer guaranteed seller financing for interested buyers. "We're making this as simple of a process as we can."
Property tours will be available through auction day.
The auction will take place on Thursday, March 17 at 12 p.m. at the Loveland Embassy Suites, located at 4705 Clydesdale Parkway in Loveland. For additional information, individuals may contact J. P. King at 800.558.5464 or visit the company's website at www.jpking.com.
J. P. King Auction Company specializes in high-value properties and portfolios such as luxury homes, developments, commercial land, condominiums and land and ranches. The company has marketed properties in all 50 states and six countries with recent sales in California, Alaska, Tennessee, Oregon, Wisconsin, Alabama and Wyoming.
Keep in Touch:
Twitter
Facebook
Craig King's blog
Contact Information:
Contact:
Caley King Newberry
Office: 256.485.4237
Cell: 256.295.3629