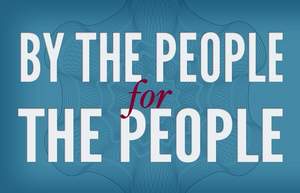 Learn more at OpenPublicapp.com
ALEXANDRIA, VA--(Marketwire - March 15, 2011) - Phase2 Technology of Alexandria, Virginia, announced the public demo and beta release of OpenPublic, a Drupal platform that enables government to publish content and engage constituents more easily and securely online.
Phase2 Technology's CEO, Jeff Walpole, officially announced the beta release with a public demo at DrupalCon 2011 in Chicago. The New York State Senate's Andrew Hoppin joined Walpole in providing a public demonstration to conference attendees, comprising open source developers, designers, strategists, and advocates.
"We designed, built, and released OpenPublic to help government and other public-policy groups to more easily support their mission-critical content and interact with citizens," Walpole said. "We wanted to do our part to encourage technology innovation, further the nation's participation in civic endeavors, and generate new open source tools that can propel our nation forward."
OpenPublic is a Drupal distribution that helps government and policy-related groups to more quickly and economically establish publishing and civic-oriented infrastructures that are:
Compliant - OpenPublic meets stringent standards of security and privacy.
Flexible - OpenPublic enables multi-site management and multi-user growth.
Integrated - OpenPublic securely shares data with legacy systems when needed.
Intuitive - OpenPublic promotes stress-free publishing for content managers.
Engaging - OpenPublic encourages public audiences to learn and interact.
"OpenPublic is our most significant contribution to-date that facilitates the open source community's ongoing efforts in supporting data transparency and enterprise security on a national scale. We hope government agencies and other policy-related organizations -- and the open source, Drupal community as a whole -- are as excited about OpenPublic as we are," Walpole said.
"The era of civic engagement enabled by faster, more secure technologies is upon us -- and we're excited to be actively contributing to that movement."
Learn more details about it at http://www.openpublicapp.com.
About Phase2 Technology
Since 2001, Phase2 has been designing, developing, and extending enterprise Drupal platforms and websites for government clients, media companies, and non-profit organizations.
Phase2's team of creative designers, business analysts, software developers, and project managers also are passionate contributors to the open source and semantic web communities. They exchange ideas in the open source and semantic web communities by submitting code, speaking at conferences, providing pro-bono work, blogging, and participating in global events that support technology innovation.
Contact Information:
Contact
Betsy Ensley
703-548-6050 ext 136