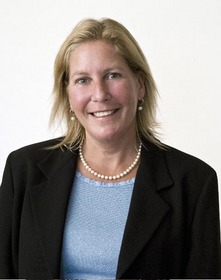 Suzy Sandberg, President of PM Digital
NEW YORK, NY--(Marketwire - March 16, 2011) - Many retailers fall short -- and lose potential sales -- when it comes to fully optimizing the areas where customers can find them online, according to a white paper released by PM Digital, (www.pmdigital.com), a New York-based digital marketing agency specializing in paid search advertising, natural search, social media, and shopping feed management.
"A company must not only meet customer expectations, but also create and exceed new expectations every day," said Suzy Sandberg, President of PM Digital. "Our Natural Search team authored this white paper to assist retailers in maximizing their search presence and to let their customers know that they understand their needs."
In the white paper, titled Search and Retail, PM Digital illustrates through specific examples how brands can succeed at reaching and exceeding customer expectations by creating and growing their online messaging through search. Among the topics covered in the white paper:
Meeting Consumer Expectations
When a brand meets a searcher's expectations, the searcher has greater comfort in visiting its site and purchasing one of its products.
More than 98% of all search traffic is generated by listings on the first three pages of search results
More than 80% of that traffic comes from Google's top 20 listings
It is crucial that a brand's presentation capture the highest quality positions in the search engines, otherwise, it is offering its brand promise to an empty room.
If the customer searches for the most basic expression to engage with a brand, such as searching for the brand name or the brand name with some basic modifiers, and that brand can't be found in the most visible spots in search -- the customer will experience a disconnect. If the brand's other advertising drives awareness and that awareness cannot be fulfilled by engagement through search, then it has not met the expectations the brand has set with the customer.
Creating New Expectations
A brand should already be involved in its target audience's lifestyle. Therefore, when it steps outside of its core offering it can expand visibility, traffic and demand through search optimization and create an expectation of excellence through premiere search engine placement.
This can be achieved by developing a broad and dynamic search strategy focused on high-visibility and high-value keywords for independent products. This alerts thousands of shoppers every month that a brand is a viable choice in a particular category.
Meet, Create and Grow
Regardless of whether a brand is an industry-leader or an online-only player looking to create a splash, search visibility gives it the opportunity to meet, create and surpass customer expectations in a dramatic way.
Search visibility provides opportunities to drive ahead new growth categories and new openings. It also has the power to activate customers when, perhaps, they weren't thinking of about that brand. Regardless of the state of the brand, high-level visibility through search optimization can drastically improve its marketing efforts. More, though, it creates and cements emotional brand connectivity that will impact sales for years.
About PM Digital
PM Digital is a Digital Marketing Agency that specializes in paid search advertising, natural search optimization, social media, and shopping feed management. By developing and implementing customized Internet marketing campaigns, PM Digital drives qualified traffic to websites to surpass sales goals. Clients include The North Face, Forbes, Eileen Fisher, The Wall Street Journal, The Sportsman's Guide, and AARP, among others. Based in New York City, PM Digital has offices in San Francisco, Scottsdale, and Columbia, SC. For more on PM Digital's thought leadership, please visit: http://blog.pmdigital.com/.