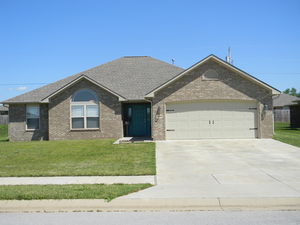 J. P. King Auction Company sold 62 properties at a two-day real-estate auction event in Oklahoma and Arkansas.
ROGERS, AR--(Marketwire - May 25, 2011) - At a real estate auction in Rogers, Ark., yesterday, 43 properties were sold at a bank-ordered event conducted by J. P. King Auction Company. The auction event concluded a two-day event that totaled 62 properties sold by the nation's leading real estate auction marketing firm.
Yesterday's event attracted 59 registered bidders from Arkansas, Missouri, Arizona and Wisconsin. The first auction, which took place on Saturday, May 21 in Grove, Okla., sold 19 properties with 21 registered bidders from three states.
"Regardless of the property type, it's always a good day when we can help a bank take non-performing loans and put those properties back into an active economy," said Craig King, president and CEO of J. P. King Auction Company.
The majority of the inventory were lots, but a few homes and one commercial property were sold as well today in front of the 100-member audience at the Embassy Suites in Rogers.
J. P. King Auction Company specializes in high-value properties and portfolios such as luxury homes, developments, condominiums and land and ranches. The company has marketed properties in all 50 states and six countries and has upcoming sales in Alabama and Montana. For more information, visit www.jpking.com
Keep in Touch:
Twitter
Facebook
Craig King's blog
Contact Information:
Contact:
Caley King Newberry
Cell: 256.295.3629