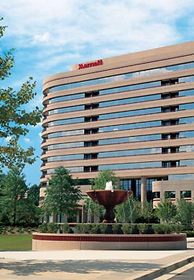 Conveniently located among Montgomery County hotels, Bethesda Marriott Suites boasts quick access to a variety of indoor & outdoor activities. Our Montgomery County, MD hotel's golf enthusiast guests will love the nearby Falls Road Golf Course.
BETHESDA, MD--(Marketwire - Jan 18, 2012) - If you want to sightsee in and around the Washington, DC area, come stay the night with hotels in Montgomery County, MD and discover convenience without the additional costs. This winter, plan your getaway to the Bethesda Marriott Suites and enjoy complimentary parking during your stay.
The Rockville, Maryland hotel's Cars Sleep Free package includes deluxe suite accommodations and self parking with rates from $114. The Cars Sleep Free package is available Thursday through Sunday when guests stay over a Friday or Saturday night now through March 30, 2012.
Discover spacious lodging in Bethesda, MD just minutes from the National Zoo and downtown DC, providing the perfect home base for explorations around our nation's capitol. Additionally the Bethesda hotel features a heated indoor pool which is a great place to relax and unwind after a day of sightseeing.
To make a reservation, call 301-897-5600 or visit http://www.marriott.com/hotels/hotel-deals/wassb-bethesda-marriott-suites/ and be sure to use promotional code PSF.
About The Bethesda Marriott Suites
The Bethesda Marriott Suites features a state-of-the-art fitness center, heated indoor pool, whirlpool, and jogging fitness trail. The Lobby Lounge serves Starbuck's coffee and you can dine for breakfast, lunch, or dinner in the Democracy Grille. Discover 5,000 sq ft of sophisticated event space including 11 Bethesda meeting rooms, providing the perfect place for your next business event. Located just 20 minutes from downtown Washington, DC, the Bethesda Marriott Suites features gracious hospitality and comfort in a sophisticated urban setting. Guests can enjoy a complimentary shuttle to the Metro and the hotel is also convenient to I-270, the I-495 Beltway, the DC Metro, Reagan National Airport, Dulles Airport and BWI Airport. For additional information, call 301-897-5600 or visit www.bethesdamarriottsuites.com.
Visit Marriott International, Inc (NYSE: MAR) for company information. For more information or reservations, please visit our website at www.marriott.com, and for the latest company news, visit www.marriottnewscenter.com.
Contact Information:
Press Contact:
Jane Coloccia
JC Communications, LLC
609-737-2587