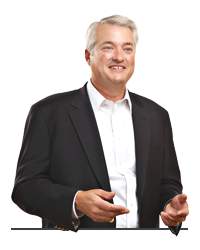 Arkadin's Mark Alexander Wins Silver Stevie for American Business Awards Telecommunications Executive of the Year
ATLANTA, GA--(Marketwired - Sep 17, 2013) - Arkadin, one of the world's largest and fastest growing collaboration service providers, announced that Mark Alexander, president of Arkadin North America, was granted a Silver Stevie® Award in the American Business Awards for Executive of the Year in Telecommunications. Mr. Alexander was cited for his vision and leadership in delivering record growth for the company, whose range of services span audio, web and video conferencing and unified communications solutions.
"It's a privilege to be selected for this award among so many worthy peers," says Mark Alexander. "Our North American team delivered excellent performance through a highly strategic go to market strategy for capitalizing on the growth in conferencing and unified communications technologies. It's especially rewarding when leading analysts point to Arkadin as the fastest growing conferencing service provider in North America and worldwide."
The American Business Awards are the nation's premier business awards program. More than 3,200 nominations from organizations of all sizes and in virtually every industry were submitted this year for consideration in a wide range of categories. All organizations operating in the U.S.A. are eligible to submit nominations -- public and private, for-profit and non-profit, large and small. The winners in the technology and new products awards were announced at a reception in San Francisco on September 16. Stevie Award winners were selected by more than 320 executives nationwide who participated in the judging process.
Details about The American Business Awards and the lists of Stevie Award winners who were announced on September 16 are available at www.StevieAwards.com/ABA. 
About Arkadin
Founded in 2001, Arkadin is one of the largest and fastest growing collaboration service providers in the world. With a vision rooted in the belief that progress emerges from people's desire to share, Arkadin offers a complete range of remote audio, web and video conferencing and Unified Communications solutions. The services are delivered in the SaaS model for fast, scalable deployments and a high ROI. Its global network of 51 operating centers in 32 countries has dedicated local-language support teams to service its 37,000 customers.
Contact Information:
Contact:
Karen Bowers