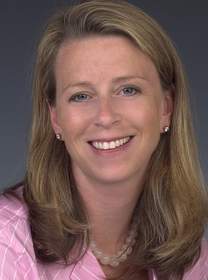 Kate Cronin, Global Managing Director of Ogilvy CommonHealth Public Relations in New York, NY
PARSIPPANY, NJ--(Marketwired - Aug 18, 2014) -  Ogilvy CommonHealth Worldwide (www.ochww.com), the health behavior experts of Ogilvy & Mather (www.ogilvy.com), today announced that Kate Cronin, Global Managing Director of Ogilvy CommonHealth Public Relations in New York, NY, has been selected as a public relations juror for the 2014 CLIO Awards.
Ogilvy CommonHealth Worldwide is a WPP company (NASDAQ: WPPGY) (www.wpp.com). The organization houses and maintains individual Ogilvy CommonHealth and Ogilvy Healthworld brand identities within the marketplace.
The year 2014 marks the 55th anniversary of the CLIO Awards, recognizing international excellence in advertising, design, digital, and communication. Ms. Cronin joins five other professionals on the public relations jury in their mission to celebrate and reward creative excellence among the submissions. The CLIO Awards are produced by Prometheus Global Media, a business-to-business media company that oversees many digital media and trade publications. CLIO Award winners will be recognized at a dinner event to be held at Cipriani in New York on October 1. For more information about the CLIO Awards, go to http://www.clioawards.com.
Ogilvy CommonHealth Worldwide is committed to creativity and effectiveness in healthcare communications, everywhere. With 56 offices across 32 markets, the group provides marketing services including brand identity and development, clinical trial recruitment, digital/interactive services, direct-to-consumer, direct-to-patient, global integration, managed care marketing, market research and analytics, media planning and buying, medical advertising and promotion, medical education, public affairs and relations, relationship marketing, and strategic consulting. The network also offers scientific communications and publications services through a wholly owned separate legal entity.
Contact Information:
Contact:
Beth Paulino
Kerianne Slattery
Ogilvy CommonHealth Worldwide
973.352.1000 tel