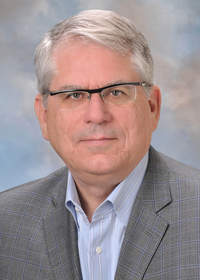 Anord Critical Power VP of Sales and Marketing, John Day, will speak at the upcoming AFCOM Denver Symposium
RICHMOND, VA--(Marketwired - Oct 30, 2014) - Anord Critical Power, Inc., a leading independent provider of critical power infrastructure to the global data center industry, today announced that company Vice President of Sales and Marketing, John Day, has been selected to speak at the AFCOM Denver Symposium, November 5, 2014, Mile High Stadium, Denver. Day will underscore the switchgear efficiencies and enhanced safety currently being experienced throughout Europe while highlighting the same advantages are now available in the U.S. market via the UL Form 4b Type 7 Switchgear.
"It's essential for mission-critical facility operators to know all their options when selecting and deploying switchgears -- not only operational advantages but also safety hazards," Day said. "We are grateful for AFCOM's invitation to address the symposium attendees and discuss the unique features and benefits of the UL listed IEC option."
Designed, developed and manufactured by Anord Critical Power, The AMS switchgear is:
Available with bus-bar systems rated up to 5000A 100 kA RMS
Independently seismically tested equivalent to seismic Zone 4
Ingress protection (IP) ratings are available from IP-31 to IP-54


About Anord Critical Power Inc.
Anord Critical Power Inc. is a U.S.-based subsidiary of Anord, a leading independent provider of critical power infrastructure to the global data center industry, entering the American market with the delivery of a robust switchgear product offering superior system resilience and enhanced operator safety. Its compact, fully compartmentalized switchgear system offers a "best-of-both standards" solution to meet the needs of critical power businesses. Established in 1969, Anord has a strong pedigree and successful track record in providing mission critical, Low Voltage, Power Switchgear, Bus Duct, and Energy management Systems to many of the world's leading cloud computing, Co-location and enterprise data center businesses across EMEA as well as North and Latin American markets. Anord's proprietary "AMS" switchgear system provides customized power switchgear equipment from a type tested and certified modular platform fully compliant with the IEC LV Switchgear standard 61439-2, and was recently tested and approved to UL891. For more information visit: www.anordcpi.com.
Contact Information:
For more information, contact:
Jackie Abramian
BridgeView Marketing (for Anord Critical Power, Inc.)
207.439.0963
Jackie@bridgeviewmarketing.com
Twitter: https://twitter.com/AnordControlSys