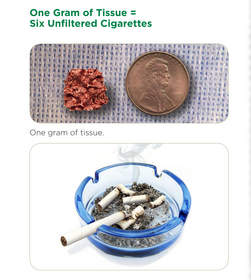 Studies show that inhaling the smoke plume created by burning just one gram of tissue (using electrosurgery) is equivalent to smoking 6 unfiltered cigarettes. (Tomita et al, 1989) Cleaner, clearer air is as easy as using the Zip Pen.
DENVER, CO--(Marketwired - Mar 9, 2015) - AORN Annual Congress - Megadyne Medical Products, The Electrosurgical Authority,® and full-solution electrosurgical equipment developer and manufacturer, today unveiled the new Zip Pen™ Smoke Evacuation Pencil at the Association of periOperative Registered Nurses (AORN) annual conference in Denver. The unique and innovative design allows surgeons to experience comfortable and precise electrosurgery while minimizing the hazards of inhaling surgical smoke. Unlike other smoke evacuation devices, the Zip Pen offers surgeons three ergonomic use options for maximum comfort and functionality.
Zip Pen is significantly more ergonomic than current electrosurgical pencil designs, with significantly less torque on the back end of the pencil than standard smoke evacuation pencils as well as standard non-smoke evacuation pencils. With a focus on comfort, the Zip Pen also offers surgeons three ergonomic grip options based upon their personal preferences, including:
"

Trigger" Grip Method

: Considered by many to be the most ergonomic grip, the ZIP Pen tubing becomes part of the hand and eliminates all torque.
"

Over the Hand" Grip Method

: This grip reduces torque by draping the tubing over the surgeon's thumb or back of the hand.
"

Traditional" Grip Method

: Tubing can be kept in the full upright position to emulate a traditional pencil if so desired.
The Zip Pen features a clear suction sleeve that encapsulates the electrode for superior smoke capture without inhibiting surgical site visibility. Surgeons are provided added comfort, while providing a healthier environment for the entire operating room team. The Zip Pen also features Megadyne's patented E-Z Clean® coated electrode technology that reduces eschar buildup during surgery. 
According to the Perioperative Standards and Recommended Practices released in 2009, surgical smoke has been proven to contain toxins and carcinogens and should be removed from the air. And, additional studies show that inhaling one gram of surgical smoke contains the same toxins as smoking six unfiltered cigarettes. "Megadyne is excited to offer a new product that not only enhance the comfort and experience for surgeons, but also improves safety in the OR," said Jill Skoczen, Marketing Manager at Megadyne. "The hazards of surgical smoke in the OR are real, and sadly, the OR staff is often exposed to more hours of surgical smoke than surgeons. By offering a highly ergonomic and efficient smoke evacuation pencil, we believe surgeons will more easily adopt this technology. The ZIP Pen overcomes the ergonomic obstacle of smoke evacuation pencils so everyone can breathe easier in the OR."
The Zip Pen is loaded with features, including large activation buttons for ease of use, full 360 degree swivel capabilities for maximum procedural flexibility and a safety grip for comfort and control. It is also very responsive. For more information, visit www.Megadyne.com.
Contact Information:
Press Contact:
Paulette Brown
Brown Communications Inc.
770-577-3881