Christian Prusia, VP of Worldwide Sales, Zapproved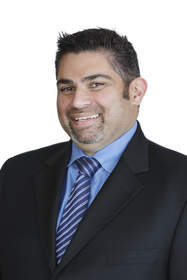 Brett Scantlebury, VP of Engineering, Zapproved
PORTLAND, OR--(Marketwired - Apr 14, 2015) - Zapproved Inc., a pioneer in developing cloud-hosted software for corporate legal departments, today announced the addition of two members to its executive team. Christian Prusia will serve as the vice president of worldwide sales and Brett Scantlebury as the vice president of engineering. Both bring to Zapproved seasoned experience in building and leading teams in their respective domains for SaaS technology firms. Their leadership will be instrumental as the company continues to grow in market share and expands its product footprint in the e-discovery marketplace.
"I am very happy to welcome Christian and Brett to Zapproved's executive team at this critical juncture," said Zapproved CEO Monica Enand. "Their expertise in high-growth companies will help Zapproved navigate this phase of our development."
Christian comes to Zapproved from Jama Software and has a track record of building and growing B2B software sales teams. Christian will manage and grow the sales team to bring to market the newly released Z-Discovery™ Platform. Prior to Zapproved, Christian held positions in product management, corporate development, sales and senior management at technology companies, including two Oregon-based companies that experienced initial public offerings. He has amassed extensive sales experience within the United States, Asia and Europe and has a proven ability to foster long-standing channel and customer relationships.
With over 20 years of engineering leadership experience, Brett Scantlebury will expand and manage the engineering team for the Z-Discovery Platform. Brett brings with him a wealth of experience in building and growing multifunctional teams and will focus on cultivating a high-performance, responsive, and innovative development organization. Brett's technical experience is varied and ranges from complex SaaS implementations using open source technologies to large enterprise solutions utilizing Salesforce, .NET and Oracle.
These two executive hires bring Zapproved's headcount to 56 people and represents 51 percent growth since the start of 2015.
About Zapproved Inc.
Founded in 2008 in Portland, Ore., Zapproved Inc. is a pioneer in developing cloud-hosted software for corporate legal departments. The Z-Discovery Platform returns power to in-house corporate legal teams and helps them navigate electronic discovery with minimal risk and cost, and it sets new standards for scalability and intuitive design. The company's flagship product Legal Hold Pro is widely adopted by Fortune 500 and Global 2000 corporations and has earned recognition in the 2014 and 2015 Best of the National Law Journal and the 2013 and 2014 Best of Legal Times. Zapproved was recognized in the 2014 Inc. 500 as one of the fastest growing private companies in the U.S. Follow us on Twitter @zapproved or to learn more, visit zapproved.com, or call 1-888-806-6750.
Contact Information:
Contact:
Sarena Regazzoni
Zapproved Inc.
971-205-5174