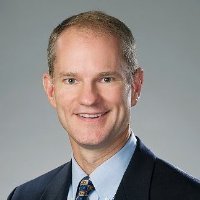 Michael Fisk is the first Chief Financial Officer at Dart Appraisal. Fisk will take a strategic approach to long-term finance while maintaining Dart's singular focus and expertise in the appraisal industry, which it has maintained for more than 20 years.
TROY, MI--(Marketwired - Apr 16, 2015) - Dart Appraisal, a leader in innovative solutions in the appraisal management industry, today announced the addition of Michael Fisk as the company's first Chief Financial Officer. The announcement was made by Executive Vice President Michael Dresden.
The decision to create a new CFO position comes as the growing AMC, established more than 20 years ago, continues to experience double-digit growth annually. Dresden notes that Fisk and his expanded staff will take a more strategic approach to long-term finance as they look toward future growth and expansion of the company, while maintaining their singular focus and expertise in the appraisal industry.
"Mike's demonstrated ability to improve operations and impact business growth through achievements in financial management, internal controls and efficiency improvements will help ensure we remain financially sound as the company continues to grow," said Dresden. "With more than 24 years of progressive experience in finance, accounting and operations management in the financial services industry, he is highly qualified to become our first CFO."
Fisk most recently served as director of corporate finance for Munder Capital Management in Birmingham, Mich., where he was responsible for general oversight and personnel management of all functions of the finance department. Prior to joining Munder, he worked as vice president and controller for Hantz Financial Service's mortgage group (formerly Tranex) in Southfield, Mich.
Fisk received his bachelor's degree from Alma College, and his master's degree from Wayne State University. He and his family reside in Troy, Mich.
Named one of the 50 Best Mortgage Service Providers in America by Mortgage Executive Magazine in 2014 and 2015, Dart Appraisal is an independently-owned, nationwide Appraisal Management Company (AMC) founded in 1993. For two decades, the company has built a reputation of superior customer service combined with innovative technology to deliver accurate and timely residential appraisals. Thousands of orders are tracked in real time using a proprietary order management platform designed and maintained by Dart Appraisal. With a singular focus on appraisal management, Dart Appraisal has developed a direct relationship with both appraisers and clients. The company manages a nationwide appraiser panel that requires appraisers to meet stringent quality standards to ensure local competence and reliable appraisals.
Contact Information:
CONTACT:
Michelle Gimbutis
Marketing Manager
Ph: 248.244.1013