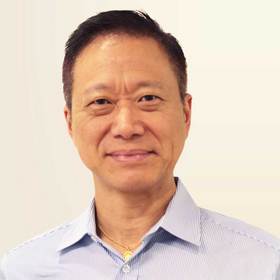 James Chou, CTO, Work Market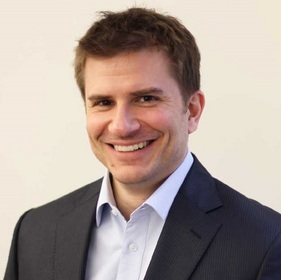 Grady Leno, vice president of Product, Work Market
NEW YORK, NY--(Marketwired - May 21, 2015) - Work Market, the SaaS solution that helps companies find, manage and pay their freelance and independent contractor workforce from a single platform, today announced the appointment of two key additions to its leadership team. Enterprise software executive James Chou has joined Work Market as its chief technology officer (CTO) and product veteran Grady Leno has assumed the role of vice president of Product.
Leno and Chou mark the second round of high-profile hires made by Work Market this year. During the first quarter, Tig Gilliam was appointed as board chairman, and tech veteran Stephen DeWitt was named the company's CEO. Also announced earlier this year was news that Work Market raised $20 million in growth capital to facilitate its enterprise sector expansion.
Chou brings more than 20 years of technology experience to his role as Work Market's CTO. He previously served as CTO of Shutterstock, where he led technology innovation. He also held the position of CTO at American Greetings Interactive, the interactive media division of American Greetings Corporation. Earlier in his career, Chou held leadership roles at Apple, JPMorgan Chase & Co. and Accenture. He holds a Bachelor of Science degree in electrical engineering from the State University of New York at Buffalo and an M.B.A. from Duke University.
As vice president of Product, Leno brings two decades of software experience spanning consumer, enterprise and platform technologies. He most recently served as vice president of Product Management for Vonage, where he led the company's mobile business strategy and product efforts. Before that, Leno was vice president of Product Management at Animoto, CEO of mobile content provider Phone Sherpa and director of site management for Blue Nile, an internet jewelry retailer. He spent nine years at Microsoft, holding various product and general management roles focused on platform technologies. Leno has a Bachelor of Science degree in Engineering from the University of Michigan.
"The strength of Work Market lies in our ability to deliver simple yet powerful freelance management technology," said Stephen DeWitt, CEO of Work Market. "We're an integral component in transforming how companies find, manage and pay their on-demand labor. The addition of James and Grady will ensure Work Market continues to pursue product excellence and deliver an unsurpassed user experience."
About Work Market
 Work Market is the leading enterprise-class platform for the management of contract and freelance talent. Businesses of all sizes use the Work Market platform to manage the complete lifecycle of their freelance talent, including the selection and engaging of contracted resources, the deployment and ongoing management of labor at scale and all associated payment and reporting processes. Our solution allows businesses to increase labor productivity and enhance work quality while dramatically reducing costs. Work Market has been named a "Cool Vendor" by Gartner. To learn more visit www.workmarket.com.