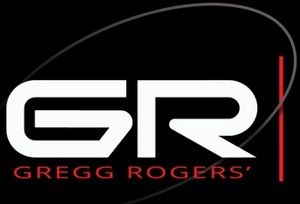 Gregg Rogers Golf Performance Centers - for more information please visit GRGolfPerformance.com
SEATTLE, WA--(Marketwired - Jun 17, 2015) - On June 17, 2015, Mariners Fans will be the first to try the new stadium feature, The About Golf Curve, at its grand opening and ribbon cutting two hours prior to the opening pitch at the Mariners vs. Giants game. The About Golf Curve is the product of a collaborative effort between the Seattle Mariners, About Golf, and Gregg Rogers' Golf Centers to promote golf as a great addition to a healthy lifestyle and engage the 42% of Mariners fans that are already interested in golf.
Speaking about The About Golf Curve, Gregg Rogers' Golf Centers' Founder Gregg Rogers said, "The Curve is a state-of-the-art, twenty-foot, three dimensional panoramic golf simulator and the most recent release by revolutionary indoor simulator, About Golf. The Curve will let players see what it's like to play on great courses like Pebble Beach, TPC Sawgrass, St. Andrews, and many more. Fans will be able to use the latest releases in golf equipment from top brands like Nike Golf, Titleist, Callaway, Taylormade, Mizuno, and Ping. We're delighted to be working with About Golf and The Seattle Mariners, and we couldn't ask for a better venue than Safeco Field."
Regarding how The About Golf Curve at Safeco Field will operate, it is reported that:
The About Golf Curve will be open during Mariners games from two hours before opening pitch until the 8th inning.
It will be located on the right-centerfield side of the stadium, next to the Hit It Here Café and just above the Dave Niehaus statue.
This fixture offers opportunities for special promotions and contests, starting with a hole-in-one challenge on Father's Day where a $100,000 prize will be awarded. The event will be shown on the big screen during the seventh-inning stretch.
About Gregg Rogers' Golf Performance Centers, LLC: Gregg Rogers' Golf Performance Centers was selected in 2015 by Golf Digest as one of "American's 100 Best Club Fitters" for the fifth consecutive year, and Rogers himself is the only Golf Channel Academy of Golf certified coach in the entire pacific northwest. They provide motion analysis as part of their personalized programs, as well as club fitting, course management and shot strategy, practice routines, and supervised training sessions.
* Content and news distribution services by 1800pr
Contact Information:
Gregg Rogers
Gregg Rogers' Golf Performance Centers, LLC
(425) 556-9022
grogers@golfperformance.com