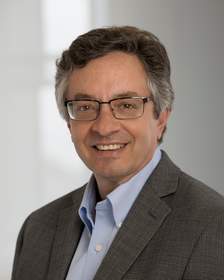 Jim Reno, co-inventor of 3-D secure protocol used worldwide by Visa and MasterCard SecureCode joins Apcera to drive policy and trust of multi-cloud environments.
SAN FRANCISCO, CA--(Marketwired - Jul 29, 2015) - Apcera today announced that Jim Reno has joined the company as chief architect for security. Reno will execute on Apcera's mission to deliver deep policy and governance at the core of its platform. With more than 30 years of experience in cloud services security, fraud prevention, and identity and access management technologies, Reno's extensive industry knowledge strengthens Apcera's executive bench and advances the company's objective of increasing security, control and visibility of hybrid and multi-cloud environments.
Prior to joining Apcera, Reno was chief architect of security at CA Technologies, where he was responsible for the overall architecture of the company's security portfolio across on-premises and cloud solutions, gaining valuable insight into the unique needs of mixed cloud environments. Previously, Reno served for over a decade as the CTO of Arcot Systems, which was acquired by CA. During his tenure, Reno co-invented the 3-D Secure Protocol now used worldwide in the Verified by Visa and MasterCard SecureCode programs for authentication of online payments. Reno was also instrumental in the delivery of the 3-D Secure system as a cloud service as early as 2001 and holds several patents in the area of authentication and security.
"Security concerns around new technologies like Docker and containerization are preventing organizations from fully embracing these types of applications in production environments. Apcera is actively working on changing this perception by delivering a policy aware platform that eliminates the risk of deploying microservice based architectures across multiple cloud-deployments," said Derek Collison, CEO, Apcera. "Jim's talent for architecting comprehensive security products that provide exceptional value is well known. His expertise in this space will be essential as Apcera continues pushing the boundaries of what's possible by enabling new technologies and architectures to be trusted and secure, regardless of which IT infrastructure or cloud provider is being utilized."
About Apcera
Apcera delivers seamless workload mobility and pervasive policy and governance, across any cloud, public or private. Built on a foundation of trust, global 2000 companies use Apcera to securely develop, deploy, orchestrate and govern diverse workloads across multiple cloud providers, resulting in lower cost, simplified operations and mitigated risk. Apcera is headquartered in San Francisco. For more information, visit http://www.apcera.com, read the company's blog or follow on Twitter: @apcera.
Contact Information:
Media Contact
Bhava Communications for Apcera
Pam Njissang

(510) 984-1528