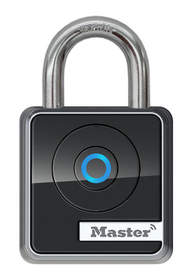 Master Lock Bluetooth Smart Padlock- Indoor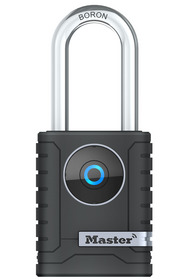 Master Lock Bluetooth Smart Padlock - Outdoor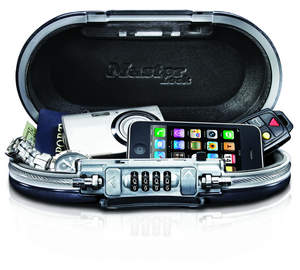 Master Lock SafeSpace Portable Personal Safe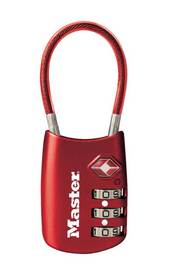 Master Lock Set Your Own Combination TSA-Accepted Luggage Lock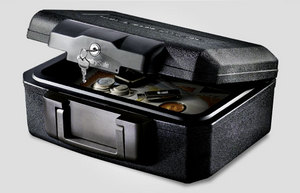 Sentry Safe 1200 Small Privacy Lock Chest
MILWAUKEE, WI--(Marketwired - Dec 14, 2015) - 'Tis the season that brings holiday cheer, celebration and family traditions. As consumers deck the halls and prep for upcoming festivities, Master Lock is offering holiday gift ideas and security tips, so loved ones can relax and enjoy the season safely. 
"With each holiday season comes decorations, shopping trips, quality time with loved ones and so much more," said Rebecca Smith, vice president, marketing for Master Lock. "We want to provide quality, easy-to-use gifts to help protect those on your list as well as tips to help keep you safe."
Lock Down Purposeful Holiday Gifting
Holiday Safety and Security Tips
Holiday Home Prep: Make sure outdoor lights are working properly and maintain a well-lit property at all times to deter possible intrusions. If leaving for an extended period of time, ensure that a few interior lights remain on or are set on timers so the home looks occupied. Hold your mail or newspaper subscriptions or have a trusted friend, family member or neighbor watch the house and pick up deliveries.


Decorating Do's: Before the home becomes merry and bright, check light strings for damage, and discard those with frayed cords, broken sockets or a loose connection. When setting up a holiday display, ensure it is clear of any passage ways and away from fireplaces, radiators or other heat sources. Always turn off holiday lights and other electronic displays when going to bed or when the house is unattended.


Safe Shopping: Take extra security precautions during hectic holiday shopping by keeping money, cell phones, keys and similar valuables in front pockets. Be aware of and stay alert to surroundings while shopping. Keep receipts stored on file in a secure location and immediately notify the credit card company of any lost or stolen cards or fraudulent charges. 


For more safety tips and products or to find a retailer near you, visit the Master Lock website and connect with Master Lock on social via Facebook, Twitter, Pinterest or YouTube.
About Master Lock
The Master Lock Company is recognized around the world as the authentic, enduring name in padlocks and security products. Master Lock Company offers a broad range of innovative security and safety solutions for consumer, commercial, and industrial end-users. Master Lock Company LLC is an operating unit of Fortune Brands Home & Security, Inc., a leading consumer brands company. Headquartered in Deerfield, Ill., Fortune Brands Home & Security Inc. (NYSE: FBHS), is included in the S&P MidCap 400 Index. For more information about Master Lock visit www.masterlock.com.
Contact Information:
Contact:
Cheryl Georgas
630.932.7914
cheryl@jsha.com

Marissa Bosler
630.916.3035
marissa@jsha.com