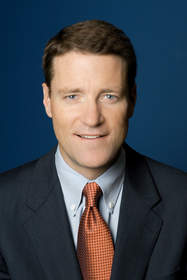 Bill Mateja, a principal at Fish & Richardson in the Dallas office, has been recognized as a "White-Collar Crime Trailblazer" of 2015 by The National Law Journal. Only 50 lawyers were named to the list of the country's top white-collar defense attorneys.
DALLAS, TX--(Marketwired - Dec 14, 2015) - Accomplished white-collar defense attorney Bill Mateja of Fish & Richardson in Dallas is being honored as one of only 50 lawyers nationally in the White-Collar Crime Trailblazers of 2015 published by The National Law Journal.
Mateja was chosen based on his work on a variety of white-collar matters, including representing individuals and corporations in high-stakes government and internal investigations, civil enforcement actions, lawsuits and criminal prosecutions throughout the U.S. He currently serves as counsel to Texas Attorney General Ken Paxton in the ongoing securities fraud case filed earlier this year.
"It's an honor to be named to this year's 'White-Collar Crime Trailblazers' alongside some of the best defense attorneys in the country, including several colleagues I've known for years," says Mateja.
Mateja joined Fish & Richardson in 2005 after more than a decade with the U.S. Department of Justice in Washington, D.C., and the U.S. Attorney's Office for the Northern District of Texas. He previously served as Senior Counsel to former U.S. Deputy Attorneys General Larry Thompson and James Comey, now FBI director. Mateja was the point person for President George W. Bush's Corporate Fraud Task Force and oversaw the Justice Department's white-collar, health care fraud, and corporate fraud investigations and prosecutions.
He also chaired the U.S. Attorney General's working group on sentencing policy and oversaw the Bureau of Alcohol, Tobacco and Firearms while leading President Bush's Project Safe Neighborhoods, an effort to reduce gun crimes.
To learn more about Bill Mateja, please click here: http://www.fr.com/william-b-mateja.
Fish & Richardson is a global patent, intellectual property (IP) litigation and commercial litigation law firm with more than 400 attorneys and technology specialists across the U.S. and Europe. Fish has been named the #1 patent litigation firm in the U.S. for 12 consecutive years. Fish has been winning cases worth billions in controversy -- often by making new law -- for the most innovative clients and influential industry leaders since 1878. For more information, visit www.fr.com.
Contact Information:
For more information, contact
Bruce Vincent
800-559-4534
bruce@androvett.com

Kelly Largey
800-818-5070
largey@fr.com