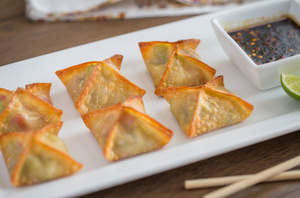 Avocado Asparagus Wontons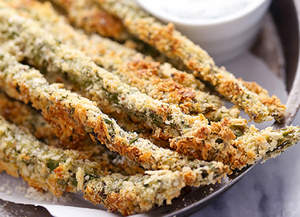 Parmesan Herb Asparagus Fries with Creamy Greek Yogurt Ranch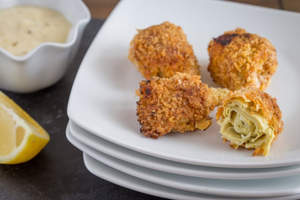 Crispy Roasted Baby Artichokes with Lemon Dipping Sauce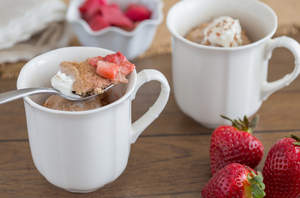 Strawberry Rhubarb Cobbler in a Mug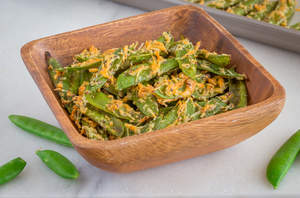 Sugar Snap Pea Crisps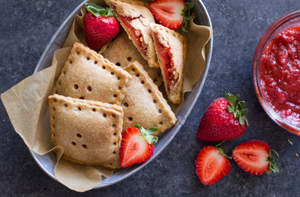 Whole Wheat Strawberry Rhubarb Fruit Pockets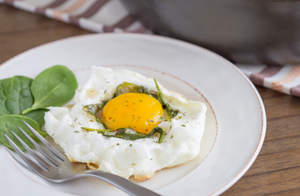 Spinach and Shallot Egg Clouds
MISSION, KS--(Marketwired - May 6, 2016) - (Family Features) Grab your grocery totes and head out the door, farmers markets across the country are reopening for the season. From asparagus wontons to strawberry rhubarb fruit pockets, these seven recipes use flavor from spices and herbs to turn spring fruits and vegetables into tasty dishes the whole family will devour.
1. Avocado Asparagus Wontons - Asparagus and avocado become fast friends when seasoned with Italian herbs and stuffed inside traditional wonton wrappers. Dunk baked wontons into a perfectly paired soy-citrus sauce.
2. Parmesan Herb Asparagus Fries with Creamy Greek Yogurt Ranch - Give asparagus a kid-friendly makeover by adding a crunchy herb crust for extra texture and flavor.
3. Crispy Roasted Baby Artichokes with Lemon Dipping Sauce - Go beyond dipping steamed artichokes in butter. Blanch, bread and pop in the oven instead. Serve with a sweet-and-tangy lemon dipping sauce flavored with Perfect Pinch Lemon & Pepper Seasoning.
4. Strawberry Rhubarb Cobbler in a Mug - Who doesn't love a one-dish dessert? Five simple ingredients make this the perfect treat to satisfy an afternoon sweet tooth. Try it with ripe berries and rhubarb or experiment with whatever fruit catches your eye at the farmers market.
5. Sugar Snap Pea Crisps - More peas, please. Coated in a tasty mixture of grated Parmesan cheese, oregano, basil and garlic, this oh-so-munchie snack will have kids and adults coming back for more.
6. Whole Wheat Strawberry Rhubarb Fruit Pockets - Never tried homemade fruit pockets? Now's the time. Combine ripe strawberries and rhubarb with vanilla extract and bake inside a delicate whole wheat pastry sprinkled with cinnamon sugar. Make extra filling to spread on toast or swirl into oatmeal or yogurt.
7. Spinach and Shallot Egg Clouds - Today's breakfast forecast? Sunny with a side of egg clouds. Whipped egg whites happily marry with shallots, thyme and your favorite wilted seasonal green. Simply top with the yolk, cook for a few more minutes and prepare to be wowed.
Find more tips and recipe inspiration to enjoy your favorite farmers market produce at McCormick.com and be sure to check out Pinterest and Facebook.
About Family Features Editorial Syndicate
This and other food and lifestyle content can be found at http://editors.familyfeatures.com. Family Features is a leading provider of free food and lifestyle content for use in print and online publications. Register with no obligation to access a variety of formatted and unformatted features, accompanying photos, and automatically updating Web content solutions.
Contact Information:
Michael French
mfrench@familyfeatures.com
1-888-824-3337
http://editors.familyfeatures.com