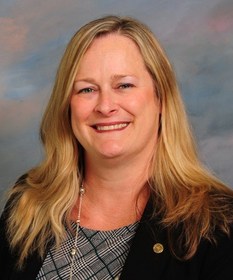 Cecelia T. Lardieri, Senior Vice President, Director of Human Resources at Peapack-Gladstone Bank
BEDMINSTER, NJ--(Marketwired - Jul 12, 2016) - Peapack-Gladstone Financial Corporation (NASDAQ: PGC) and Peapack-Gladstone Bank announce the promotion of Cecelia T. Lardieri to Senior Vice President, Director of Human Resources at Peapack-Gladstone Bank. In her current role, Cecelia oversees Peapack-Gladstone Bank's Human Resources operations including benefits and payroll administration, talent acquisition and employee relations functions.
Cecelia has 17 years of Human Resources experience. Prior to joining Peapack-Gladstone Bank in 2013, she served key roles as Human Resources Generalist at Hunterdon Medical Center, Commerce Bank (TD Bank) and Trust Company Bank (Capital One).
Mrs. Lardieri holds Senior Professional in Human Resources (SPHR) and Society for Human Resources Management - Senior Certified Professional (SHRM-SCP) certifications. A resident of Bedminster, New Jersey, she earned a Bachelor of Arts Degree in Social and Behavioral Science and Minor in Psychology from Seton Hall University.
Peapack-Gladstone Financial Corporation is a New Jersey bank holding company with total assets of $3.47 billion as of March 31, 2016. Founded in 1921, Peapack-Gladstone Bank is a commercial bank that provides innovative private banking services to businesses, real estate professionals, non-profits and consumers, which help them to establish, maintain and expand their legacy. Through its private banking locations in Bedminster, Morristown, Princeton and Teaneck, its wealth management, commercial private banking and retail private banking divisions and its online platforms, Peapack-Gladstone Bank offers an unparalleled commitment to client service.
Contact Information:
Peapack-Gladstone Bank
Rosanne Schwab
Assistant Vice President, Public Relations Manager
500 Hills Drive, Suite 300, Bedminster, NJ 07921
rschwab@pgbank.com
(908) 719-6543