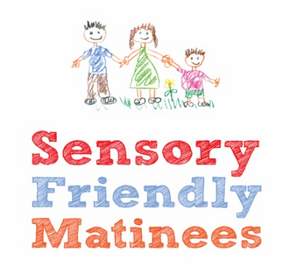 CineLux Theatres Sensory Friendly Matinees
SCOTTS VALLEY, CA and MORGAN HILL, CA--(Marketwired - Aug 23, 2016) - Silicon Valley-based CineLux Theatres is launching Sensory Friendly Matinees, a new program that makes the movie-going experience even more accessible to everyone. The program kicks off on Saturday, August 27 at 10 a.m., with a special sensory-friendly showing of Disney's Pete's Dragon at the CineLux Scotts Valley Café & Lounge and Tennant Station Stadium 11 locations.
Sensory Friendly Matinees are designed for families who have toddlers or children with special needs who are sensitive to noise, sudden changes in lighting or cannot sit through an entire feature without moving or being a little loud. These special shows feature brighter auditorium lighting and lower audio levels in an environment where guest interaction and movement is allowed and encouraged. Families with food allergies or special dietary needs can bring their own snacks.
"Everyone deserves the chance to enjoy a positive experience at the movie theater, but certain sensitivities can make this challenging," said Michael Taffe, director of operations and marketing for CineLux Theatres. "CineLux Theatres is committed to creating an environment where all movie lovers can watch a film in a comfortable and accepting setting. We are proud to bring this program to the communities we serve that currently don't have this type of offering."
A select first run movie will be featured one Saturday each month at a convenient 10 a.m. showtime. A list of upcoming movies will be posted at CineLuxTheatres.com. Regular matinee pricing applies. Tickets are available now at the theatre box office or online at www.cineluxmovies.com.
CineLux Theatres is a regional motion picture theatre company based in the Silicon Valley. CineLux is known for setting a high standard in presentation and takes great pride in providing attentive guest service and working closely with each community that it serves.
Contact Information:
Media Contact:
Birgit Johnston
Johnston Communications for CineLux

(408) 656 8025