VANCOUVER, British Columbia, March 02, 2023 (GLOBE NEWSWIRE) -- Arya Resources Ltd. (TSX-V: RBZ) ("Arya" or the "Company") is pleased to announce that it has entered into a definitive agreement (the "Agreement") dated effective February 28, 2023, pursuant to which it will acquire the Dunlop historical nickel (Ni), copper (Cu) deposit located 25 kilometres north from the town of La Ronge, along provincial highway 102, in northern Saskatchewan, Canada. See location map below.

ARYA DUNLOP PROJECT
The Dunlop Ni-Cu historical deposit is accessible by an all-weather provincial highway.
Previous drilling (16,700 meters) in 1960-1980 identified a historical deposit totalling 18.11 million tonnes of Ni, and Cu mineralization of which 12.83 million tonnes were considered able to be mined as an open pit and the balance by underground mining. Grades ranged from 0.55 Ni – 1.46% Ni and 0.15% Cu - 0.39% Cu with assays of up to 0.35% Cr and 0.15% Co (Source Reference: SMDI#0749 Saskatchewan Mineral Database Identification Number).
Previous economic valuations proposed that the property be mined at 900 tonnes per day and the ore refined at the Anglo Rouyn mill. However, once the Anglo Rouyn property ceased production the mill was dismantled and the plans for mining this deposit were dropped. Prices in 1966 for Nickel were $0.84 US/lb and for Copper were $0.45 US/lb vs the much higher current day prices for Nickel of $11.17 US/lb and Copper at $4.03 US/lb. No precious metals i.e. gold, silver, platinum and palladium values were included in the economic valuations at that time.
There is the potential to lower the carbon footprint based on CO2 sequestration in tailings. A Net Carbon Negative or Carbon Neutral potential exists at this project.
Nickel is listed as 'critical mineral' in the USA and Canada's Critical Mineral List 2021. The United States of Americas has only one active producing Nickel Mine.
The tonnage and grade are historical (non 43-101 compliant) based on prior data and reports prepared by the previous operators. The historical estimates are not current and do not meet the standards prescribed by NI 43-101. They provide an indication of the potential of the properties and are relevant to ongoing exploration and evaluation.
GEOLOGY
The Nemeiben Lake ultramafic pluton, which hosts the Dunlop deposit, in the Churchill Province of the Canadian Shield in central Saskatchewan, is a small 1.6 km circular plug largely composed of concentric layers of clinopyroxenite, websterite, and wehrlite. Minor dunite and gabbro is present in the northwestern reaches of the pluton. Disseminated primary magmatic pyrrhotite, pentlandite, chalcopyrite, magnetite, and chromite occur throughout the deposit and reach proportions of further interest in the northern outcrops. A secondary assemblage, considered low-grade Ni-Cu of fine-grained oxides, sulphides, and native metals occurs in serpentinized and uralitized peridotites and pyroxenites and has not been fully evaluated.
PROPERTY AGREEMENT
As per the agreement, the Company can earn 100% interest in the Dunlop claims from North-Sask Ventures (the "Vendors") by spending a total of $250,000 over 3 years, issue up to 600,000 shares; and upon completion of a 43-101 compliant resource estimate a cash payment of $25,000 and 1 million shares will be issued to the Vendor. The Vendor retains a 3% NSR on the Dunlop claims of which 2.5% of the NSR can be purchased for $2,000,000. The agreement is subject to Exchange approval and is deemed arm's length.
"The Russian-Ukraine war impact on Russian Nickel-supply coupled with surging demand for battery-grade nickel-sulphide for energy storage uses, is creating a perfect storm for near-term nickel mines" commented Company CEO, Rasool Mohammad, "We have even seen lately that automobile companies are financing or creating partnerships with Ni-Cu projects."
This news release has been reviewed by J Paul Sorbara, MSc. P.Geo., an independent Director of the Company who is acting as QP under the NI 43-101 requirements.
About the Company
Arya Resources Ltd (RBZ.V) is a tier-2 listed mining and mineral exploration Company. The Company is focused on acquiring, exploring and development of "critical minerals" as well as energy-metals projects including Gold, Uranium, Lithium and Rare Earth elements in stable jurisdictions.
On behalf of the Board of Directors:

Rasool Mohammad, CEO
Email: rasoolm@telus.net
Telephone: (604) 868-7737
Corporate Presentation - https://aryaresourcesltd.com/pdf/ARYA-PresentationFeb212023AuU.pdf
See Location Map Attached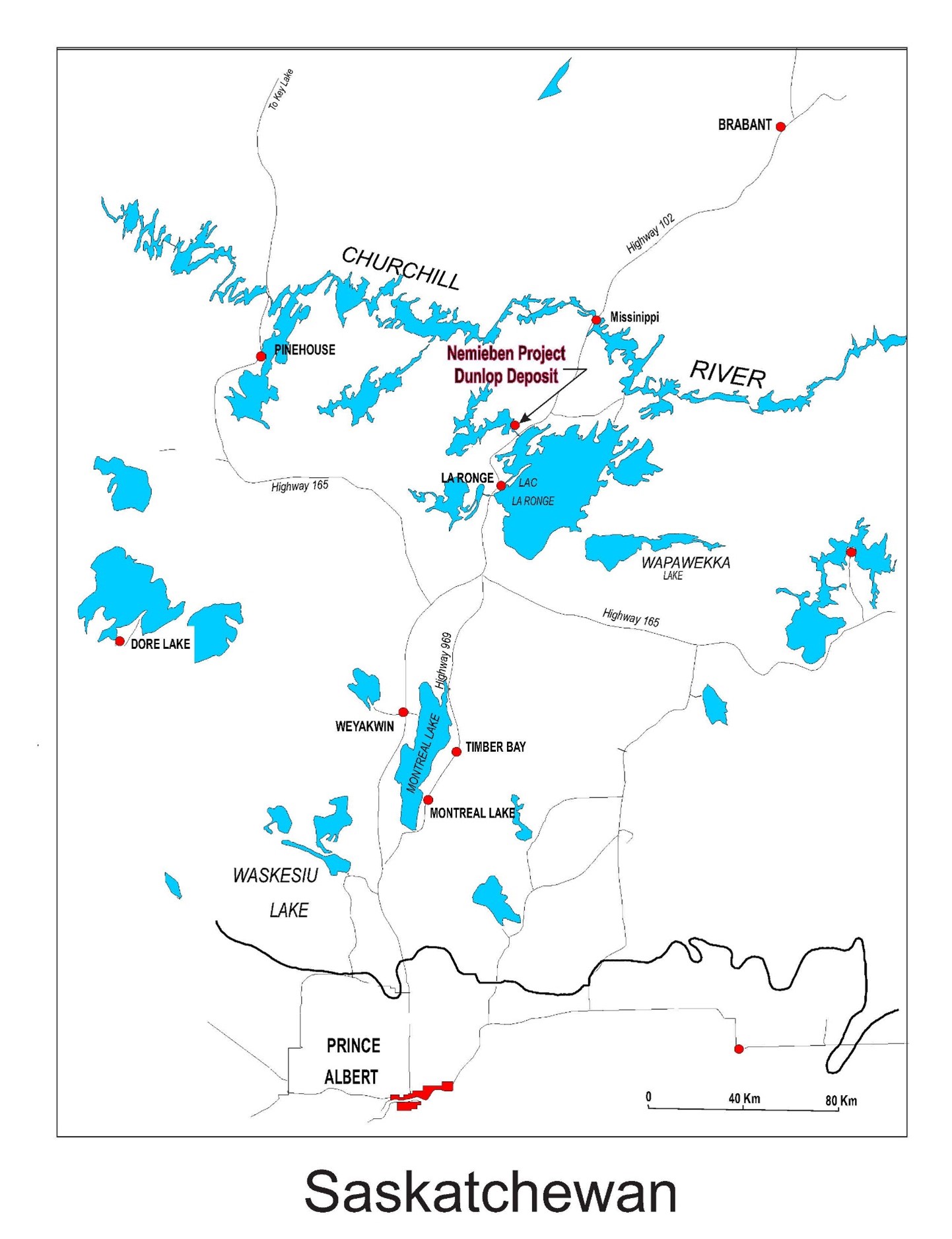 A photo accompanying this announcement is available at https://www.globenewswire.com/NewsRoom/AttachmentNg/65246f0c-f7fd-4e44-937d-ca684ae36774