Overland Park, KS, May 08, 2023 (GLOBE NEWSWIRE) -- CryptoSlam, the leading multi-chain NFT data analytics platform, will now highlight data from the Mythos Chain and provide exclusive in-depth analytics of Mythos Chain NFTs on CryptoSlam.io. CryptoSlam's innovative, multi-chain NFT data aggregation technology will provide comprehensive tracking and analysis of Mythos NFT projects, display the chain on CryptoSlam's Blockchain Ratings, and apply data to the NFT Collection Rankings Leaderboard.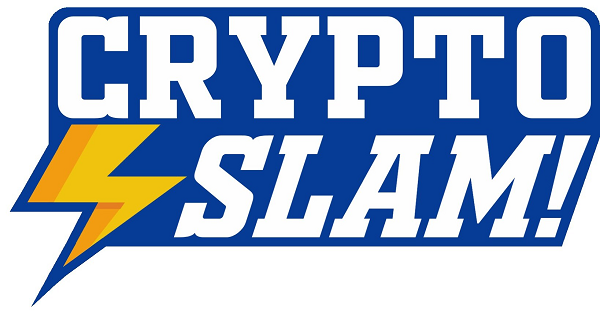 "Mythical Games' play-and-own model and partnerships with global brands, like the NFL, has the potential to onboard millions of Web2 natives to Web3," said Randy Wasinger, co-CEO of Forkast Labs and CryptoSlam founder. "The reliable, transparent data we're providing the Mythos ecosystem is essential to showcase the true value of Web3 to new users."
The Mythos Chain, a permissioned EVM blockchain and gaming ecosystem that operates on the MYTH utility token, hosts Mythical Games' flagship gaming properties like NFL Rivals, Nitro Nation World Tour, and Blankos Block Party. The Mythos Chain boasts more than three-million digital asset transactions per month through 200,000 active wallets, utilizing over one-million native MYTH tokens a day in gaming transactions. 
CryptoSlam's tracking features will benefit the ecosystem's rapidly growing portfolio of games along with NFTs from DMarket, the Mythical Marketplace, and any future marketplaces involved in the Mythos ecosystem. CryptoSlam's robust data tracking includes sale, trade, mint, and rarity metrics, along with insights on gas fees, staking, and floor price. Additionally, the collections will showcase daily, weekly, monthly, and all-time metrics for trading volume, buyers, sellers, and holders through on-site TradingView charts.
"Our partnership with Forkast Labs and CryptoSlam will provide comprehensive and reliable data analytics for the NFTs on our Mythos Chain," said John Linden, CEO of Mythical Games. "The large volume of transactions of digital assets on the Mythos Chain can now be widely viewed and tracked by both members and observers of the Mythos community. This transparent data validates Mythical Games' goal of using games to introduce the benefits of digital ownership to the masses."
Mythical Games, which recently announced the launch of its newest game, NFL Rivals, in partnership with the NFL and NFLPA, is poised to bring Web3 to a new generation of users through its immersive, gamer-first approach to blockchain-based gaming.
Forkast Labs offers multiple products, including NFT market performance indexes (Forkast 500) and CryptoSlam APIs, that allow anyone to access on-chain data to power products across Web3. As a result of this integration, CryptoSlam now offers real-time NFT data spanning millions of NFTs from more than 21 blockchains.

###


About CryptoSlam

Founded in 2018 by Randy Wasinger, and backed by prominent tech founders such as Mark Cuban, Reid Hoffman and Mark Pincus, CryptoSlam is the pioneer and industry leader in multi-chain NFT data aggregation.
About Forkast Labs

Forkast Labs is a global data, media and web3 infrastructure company formed in January 2023 through the merger of multi-chain NFT data pioneer CryptoSlam founded by Randy Wasinger and Forkast.News, co-founded by award-winning former Bloomberg TV anchor Angie Lau. The mission of Forkast Labs is to organize all information in web3, make it useful, and usher in waves of new participants into the digital economy. The company has been an independent source of truth for the entire crypto industry since 2018 through its web properties CryptoSlam.io and Forkast.News. All products are powered by the company's massive multi-chain indexed and organized dataset, and its trusted team of journalists provide data-driven clarity and transparency to the rapidly evolving digital economy.

About Mythical Games 
Acknowledged by Fast Company's World Changing Ideas 2021 and Forbes' Disruptive Technology Companies To Watch in 2019, Mythical is a next-generation games technology company creating a web3 gaming ecosystem by leveraging blockchain technology and playable NFTs for tools that enable players, creators, artists, brands and game developers to become stakeholders and owners in new "play and own" game economies. Led by gaming industry veterans, the team specializes in building games around player-owned economies and has helped develop major franchises including Call of Duty, World of Warcraft, Guitar Hero, DJ Hero, Marvel Strike Force, and Skylanders.