Pierre, SD, July 25, 2023 (GLOBE NEWSWIRE) -- Big Watt Digital, a rapidly growing player in the carbon-neutral Bitcoin mining sector, is thrilled to announce its strategic majority joint venture (JV) with Consensus Technology Group (CTG). The partnership aims to facilitate hosting agreements with digital asset mining clients for the initial 30 MW of operations at Big Watt Digital's Sully Buttes (South Dakota) renewable energy mining facility. Big Watt Digital has plans to expand operations to multiple locations within South Dakota, with significant scaling possibilities in the near future. The JV entity, Dakota Data LLC,  signifies a significant step forward in advancing Big Watt Digital's renewable energy mining capabilities, as the JV will execute hosting agreements with digital asset mining clients and optimize operations for maximum economic returns.
The collaboration between Big Watt Digital and CTG brings together two industry leaders, combining their expertise to drive success. CTG has undergone comprehensive technical diligence led by highly experienced development and construction teams, including the team behind the Merkle Standard mining operation in Washington state. CTG boasts over 1,200 MW of cumulative development experience, having previously managed a total of 45,000 miners and a cumulative hash rate of 5.1 EH/s. This level of meticulous diligence ensures that the Sully Buttes facility meets the highest standards in terms of infrastructure and performance.
Big Watt Digital's mining team will ensure maximum uptime, efficiency, and revenue generation. Leveraging their wealth of experience, the team will implement a proprietary operational framework designed to minimize operating costs and maximize returns. This strategic approach sets the stage for optimized mining operations and increased profitability.
The efficient transaction structure employed by the joint venture mitigates risk and enhances capital partner value and returns. Big Watt Digital and CTG have cultivated long-standing, strategic relationships with the largest original equipment manufacturers (OEMs) in the industry, ensuring access to cutting-edge technology and resources.
"From the JV partnership with Consensus Technology Group we expect significant acceleration of our installation, operations, and revenue growth," said Jeremy Nichele, Co-Founder of Big Watt Digital. "By partnering with CTG's expertise and established relationships, we intend to enhance our positioning to achieve faster and more impactful results compared to traditional market approaches."
South Dakota was strategically selected as the location for Big Watt Digital's first mining facility; key factors in this decision include the high percentage of available renewable energy, the business-friendly environment, available land and educated workforce. Big Watt Digital is committed to making a positive impact on the local community and estimates this initial facility alone will generate approximately $300,000 per year in local school revenues, in addition to generating local job creation.
The commitment to the joint venture reflects the shared vision of Big Watt Digital and CTG to drive rapid and sustainable growth in the blockchain sector, which is trending towards the use of Renewable Energy Sources (RES) for BTC mining, half of which is already powered by RES. Through their strategic partnership and JV, both companies are poised to capitalize on the immense potential of the Sully Buttes facility, contributing to the expansion and success of the blockchain industry as a whole.
For more information, visit www.bigwattdigital.com

About Consensus Technology Group
Consensus Technology Group (CTG) develops, acquires, and operates industrial-grade blockchain infrastructure facilities with the mission to enable a more efficient digital world. Our extensive experience allows our co-location customers to maximize compute performance, minimize downtime and increase return on the investment.
For more information, visit https://www.consensustech.co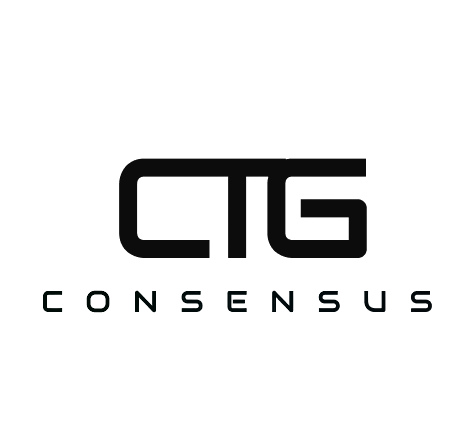 About Big Watt Digital LLC
Big Watt Digital is an emerging second mover advantage bitcoin mining company based in Pierre, SD. With a focus on mining operations, the company plans to maximize the potential of decentralized blockchain technology and drive innovation in the industry by focusing on mining operations run by 100% renewable energy sources. Committed to sustainability and responsible practices, Big Watt Digital strives to leverage access to affordable electrical power and cutting-edge technologies to achieve optimal efficiency and profitability. It is building its operations to achieve vertically integrated mining operations.
For more information, visit www.bigwattdigital.com.

Safe Harbor Statement

The information provided in this press release includes forward-looking statements relating to future events or the future financial performance of the Company. Because such statements are subject to risks and uncertainties, actual results may differ materially from those expressed or implied by such forward-looking statements. Words such as "anticipates," "believes," "plans," "expects," "intends," "will," "potential," "hope" and similar expressions are intended to identify forward-looking statements. These forward-looking statements are based upon current expectations of the Company and involve assumptions that may never materialize or may prove to be incorrect. Actual results and the timing of events could differ materially from those anticipated in such forward-looking statements as a result of various risks and uncertainties. The Company does not undertake any obligation to update forward-looking statements contained in this press release.