Newmarket, Ontario, Oct. 03, 2023 (GLOBE NEWSWIRE) --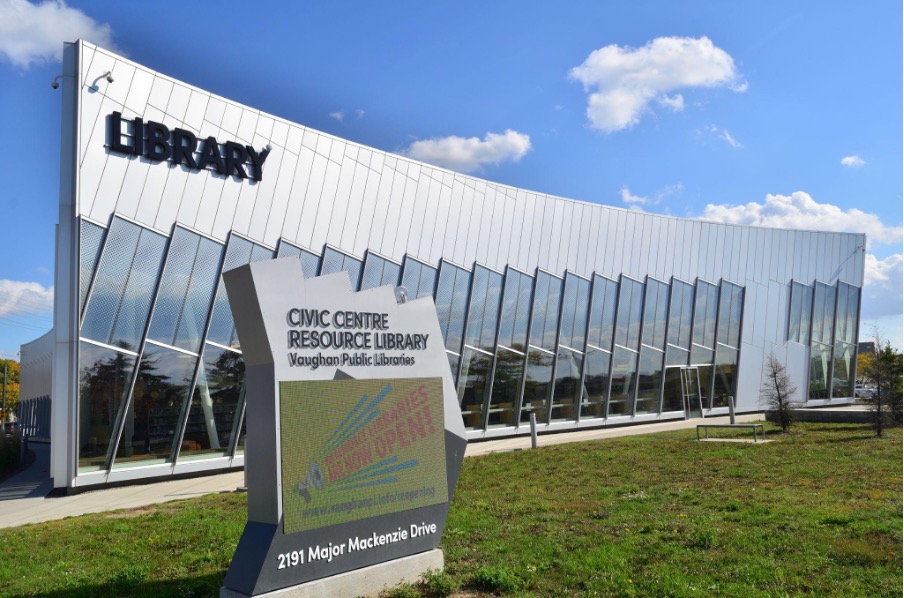 Vaughan Public Libraries has enjoyed a fruitful partnership with IDL Displays since 2007. These early collaborations were so successful that IDL became their preferred resource for wall and stand-alone displays. Among these endeavours, one stands out as a testament to creative problem-solving, innovation, and the power of collaboration. In 2009, Vaughan Public Libraries embarked on a mission to update its library merchandising using a unique slat wall design. However, this in-depth case study explores a project that began in 2022 when Vaughan Public Libraries opened the VMC Library & VMC Express with a unique and complex merchandising dilemma – there were two different sizes of slat wall in the library. One set of slat wall corresponded to the slat wall in the 2009 project. The other set of slat wall had slots just a touch smaller, so the merchandising materials designed in 2009 didn't fit. Tasked with the challenge of seamlessly integrating custom bookholders into this one-of-a-kind structure, Vaughan Public Libraries turned to IDL Displays for a custom-fit solution. From the initial hurdles to the final outcome, Vaughan Public Libraries partnered with IDL Displays to ensure that the project was completed with trusted precision and high quality excellence. 
The Challenge of Customization
Library design can be somewhat subdued in how it has evolved over time. The key elements for patrons include adequate inventory of books and other media to borrow for short term use, and presentation of said inventory. In many respects, product presentation remains paramount for customers. Within this ever-changing landscape, the art of merchandising assumes a pivotal role in capturing the attention of visitors and enriching their overall library experience. Reflecting back to 2022, Vaughan Public Libraries keenly discerned the necessity to elevate its merchandising efforts, particularly by strategic placement of bookholders upon an innovative slat wall. This, however, came with a caveat—the slat wall was anything but ordinary, boasting dimensions that veered significantly from the norm. Its dimensions deviated significantly from standard specifications, rendering off-the-shelf solutions inadequate. The conventional Z-bar, a popular pick for book displays,failed to meet the unique requirements of this unconventional slat wall. This presented a formidable challenge: how to seamlessly incorporate custom bookholders into the unconventional slat wall design.
The Collaborative Endeavor Begins
Vaughan Public Libraries looked to IDL Displays for a solution. As pioneers in the industry for ingenuity and adaptability in creating display solutions, IDL Displays embraced the opportunity to collaborate. The first step involved a comprehensive analysis of the slat wall's dimensions and characteristics. In August of 2022, representatives from IDL Displays assisted Vaughan Public Libraries in capturing precise measurements and understanding the nuances of the library's environment, how the books would be displayed to their customers, and how they would be held up. This on-site exploration laid the groundwork for crafting a solution that would not only address the technical aspects but also seamlessly integrate into the library's aesthetic.
Prototyping and Iteration
Armed with accurate measurements and a clear understanding of the challenge, the teams at Vaughan Public Libraries and IDL Displays began the collaborative design process. Four distinct prototypes of the custom Z-bar were meticulously fashioned, each catering to the unique specifications of the slat wall. The input provided by Vaughan Public Libraries was invaluable during this phase, as they provided insights based on their library's requirements and their vision for a cohesive aesthetic. Through iterative design and constant refinement, the prototypes evolved, gradually inching closer to the optimal solution that would align functionality with design.
A Hands-On Approach to Perfection
A physical visit to the library allowed IDL Displays to test each prototype in the real environment. The goal was to fit each prototype onto the slat wall and gauge not only its technical compatibility but also its visual impact. This immersive approach provided crucial insights that transcended conventional design considerations, ensuring that the final product would not only fit but also harmonize with the library's ambiance.
After meticulous prototyping, iterative design, and immersive testing, the collaborative effort was underway. A custom Z-bar solution was created, tailored to seamlessly integrate the bookholders into the unique slat wall. The custom bookholders now served as versatile displays, accommodating not only books but also posters and merchandise. What was initially a design challenge had transformed into a solution that significantly enriched the library's functionality and aesthetic.
IDL Displays' Craftsmanship and Commitment To Sustained Success
The success of this project was a testament to IDL Displays' adaptability and commitment to its clients. Beyond creating a custom product, the company's willingness to iterate based on feedback, collaborate closely with VPL, and adapt to unique requirements played a pivotal role. The custom Z-bar product addressed a subtle yet critical aspect—the need for a shorter and thinner design that aligned with the unique slat wall dimensions. This seemingly minor modification was pivotal in seamlessly integrating the bookholders, highlighting IDL Displays' dedication to marrying form and function.
The impact of this collaboration didn't cease with the successful implementation of the custom Z-bar solution. Vaughan Public Libraries continued to engage with IDL Displays, placing subsequent orders for more custom bookholders as their needs evolved. This sustained collaboration underscored the enduring partnership between the two entities and exemplified how a tailored solution could become an integral component of a client's long-term strategy. It was a testament to the trust and rapport built over the course of this transformative project.
See This Product On IDL's Website
The partnership between Vaughan Public Libraries and IDL Displays encapsulates the essence of innovation, collaboration, and the pursuit of tailored excellence.
The product, which is now part of IDL's inventory, can be viewed here for purchase:
https://www.idldisplays.com/en/acrylic-z-bar-slatwall-bracket.html
From the initial challenge of integrating custom bookholders into a unique slat wall to the iterative design process and the final implementation, this case study illuminates how organizations can come together to create solutions. The custom Z-bar product symbolizes more than a display solution; it stands as a testament to IDL Displays' dedication to crafting solutions that shape spaces and experiences. As Vaughan Public Libraries continues to evolve as a vital community hub, focused on learning, literature, and cultural engagement, their partnership with IDL Displays remains a beacon of customized innovation, offering a valuable lesson on the power of collaboration and the rewards of thinking beyond conventions.
Source: https://thenewsfront.com/enhancing-library-merchandising-a-custom-solution-by-idl-displays-for-vaughan-public-libraries/