FRANKLIN SPRINGS, Ga., Oct. 03, 2023 (GLOBE NEWSWIRE) -- Rocky Ridge, a division of FOX Factory Performance Vehicle Development (PVD) group, is thrilled to announce the highly anticipated all-new Rocky Ridge K2 Special Edition Chevy Silverado 1500.

The Rocky Ridge K2 Special Edition Chevy® 1500 encompasses all the elements of the Rocky Ridge legacy with a hint of exclusivity. From unmatched performance, eye-catching appearances, luxurious interiors, and custom paint options, truly making this vehicle custom to the market.
"The Rocky Ridge K2 Special edition embodies everything that the Rocky Ridge brand is about. Bold Rocky Ridge styling, while featuring the best lift and suspension systems on the market today thanks to our strategic partnerships with BDS and FOX. In addition to that, the new colorways truly make these trucks stand out no matter where drivers take them. This is just the first step to pushing the entire Rocky Ridge brand to the next level," said Tyler Porter, Senior Marketing Manager, FOX Factory.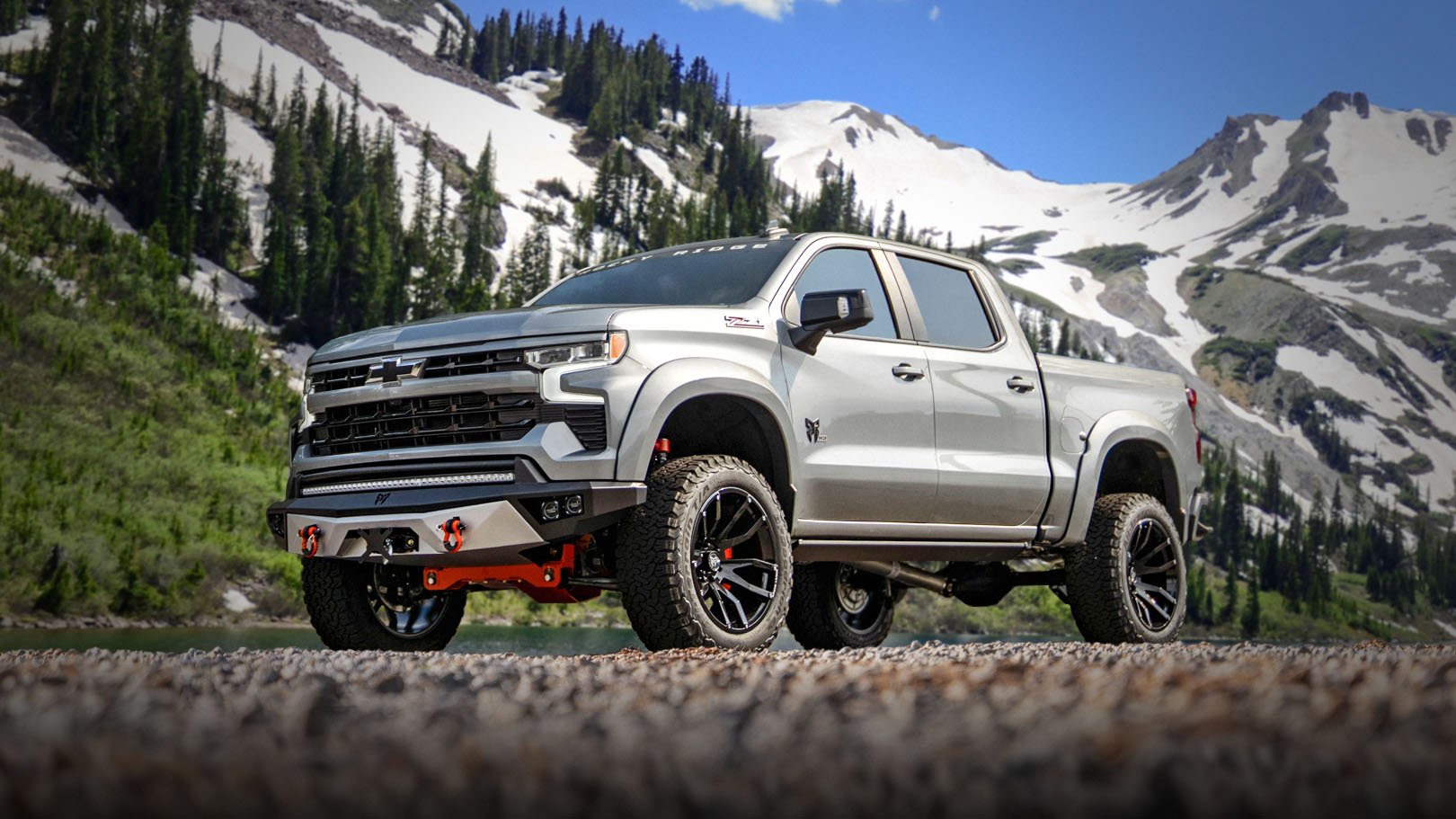 From trail to pavement, the Rocky Ridge K2 Chevy1500 is equipped with premium components providing unmatched capability and ride quality. Each vehicle is fitted with a 6-inch BDS Suspension lift system offered in four different powder-coated finishes, Red, Blue, Rocky Ridge Orange, and Sublime Green. To complement the lift system, the K2 features FOX 2.5 Performance Elite Series Remote Reservoir shocks, allowing this truck to be driven on the toughest terrain without compromising performance or comfort.
Unlike standard Rocky Ridge trucks, the K2 offers larger 22-inch proprietary Rocky Ridge wheels and 35-inch premium all-terrain tires, truly enhancing the overall stance. Lastly, on the performance side, the K2 comes equipped with an aggressive cat-back exhaust system with dual exhaust tips. These ultimate performance features bring the Rocky Ridge K2 Chevy 1500 to be the best in its class.
The K2 package is offered in White, Black, and Silver Metallic to accent the custom suspension color options. The largest staple of the K2 is the exclusive high-clearance bumper with dual fog lights, a 50" curved LED light bar, and a hefty 10,000-pound winch to provide extra capability, visibility, and safety in any off-road element. The overall appearance of the Rocky Ridge K2 Chevy 1500 tailors to those seeking custom touches that make this vehicle exclusive. The K2 maintains the traditional Rocky Ridge smooth fender flares, wheel-to-wheel side steps (or optional powered side steps are available), custom Rocky Ridge hood graphic, windshield banner, branded puddle lights, RGB Bluetooth Rock Lights, and optional 50-state legal window tint.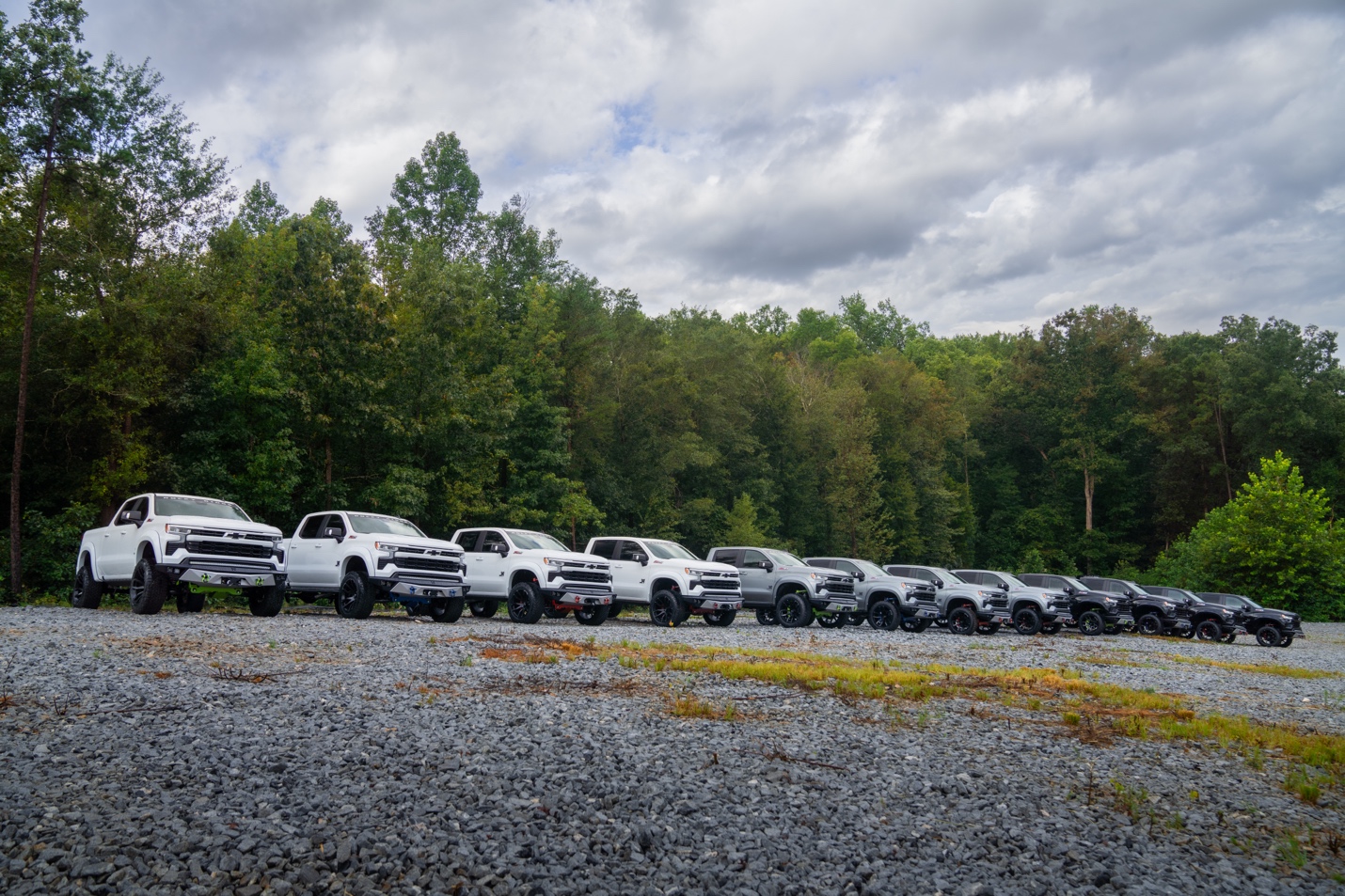 The interior components of the all-new Rocky Ridge K2 Special Edition Chevy Silverado 1500 bring this truck to the next level. An all-new perforated leather seating package was added to the front and rear seats with the custom suspension color match option to maintain the same scheme throughout. Additionally, this exclusive truck includes an all-new center console storage safe to provide immense protection for valuables and increased security.
Safety is a top priority on each Rocky Ridge K2 Special Edition Chevy Silverado 1500 package. All systems of the K2 are recalibrated, including speedometers, odometers, cameras, and blind spot monitoring. Each K2 meets the Federal Motor Vehicle Safety Standards and maintains its factory warranty while carrying a 3-year/36,000-mile warranty while being completely financeable through Chevrolet dealerships.
For more information about the Rocky Ridge K2 Special Edition Chevy 1500 visit https://www.rockyridgetrucks.com/chevrolet-1500-k2, or find one at a local dealership by visiting liftedtrucksforsale.com.
About FOX Factory PVD
FOX Factory PVD provides a turnkey solution for drivers who want the pinnacle in style and performance, but none of the downtime, hassle, or frustrations of building a custom vehicle themselves. Partnering with the finest OEMs and Aftermarket Companies in the automotive business, FOX Factory PVD has built a legacy lasting over 40 years to provide a distinct lifestyle of freedom, connection, and fulfillment, no matter where their journey may take them. 
®Chevy is a registered trademark of General Motor Corporation
Photos accompanying this announcement are available at
https://www.globenewswire.com/NewsRoom/AttachmentNg/a799d56d-312c-4827-87b5-0acb2fdf0d2f
https://www.globenewswire.com/NewsRoom/AttachmentNg/2451e4f5-630f-414a-8451-5483ec9ed805