– Dr. Antoni brings over 20 years of experience driving innovation in drug development for patients with chronic diseases –

– Montai is rapidly advancing a preclinical pipeline of small-molecule therapies against powerful, validated targets covering 60% of inflammatory and autoimmune diseases –
– Dr. Antoni joins an experienced drug development team using Montai's pioneering CONECTA™ Platform to create first-in-class small-molecule medicines that will treat and preempt chronic diseases –
CAMBRIDGE, Mass., Oct. 24, 2023 (GLOBE NEWSWIRE) -- Montai Health, a company combating the chronic disease challenge by connecting complex biology to untapped human chemistry with AI to improve patients' lives, today announced the appointment of Christian Antoni, M.D., Ph.D., as Chief Medical Officer. Dr. Antoni will lead the company's development of scalable and efficient clinical operating capabilities to translate into the clinic a rapidly expanding pipeline of potential first-in-class oral therapies with an initial focus on chronic inflammatory and autoimmune diseases.
Dr. Antoni brings more than 20 years of experience at multinational biopharmaceutical companies in the clinical development of therapies for multiple chronic diseases, including the successful global approvals of DUPIXENT® (dupilumab), KEVZARA® (sarilumab), and COSENTYX® (secukinumab).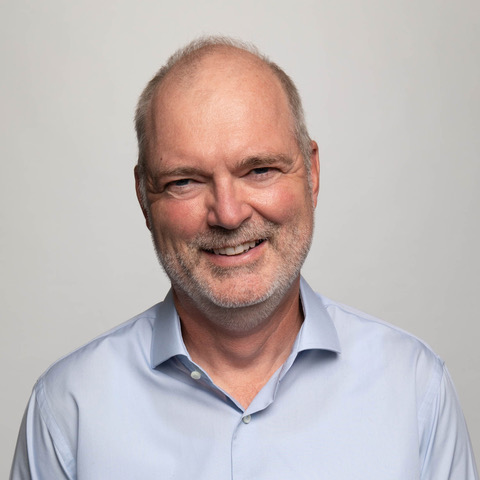 Montai Health Appoints Christian Antoni, M.D., Ph.D., as Chief Medical Officer
A rheumatologist by training, Dr. Antoni most recently was the Chief Development Officer at EQRx. Previously, he was Senior Vice President Global Development at LEO Pharma. Before joining the pharmaceutical industry, Dr. Antoni established and led the clinical trial unit at Friedrich-Alexander University, where he was the lead investigator on all rheumatology development programs, including the first investigator-initiated trial that led to the psoriatic arthritis indication for the first TNF-alpha inhibitor, infliximab.
"I'm pleased to have Christian join Montai's unparalleled team of technologists and scientists as we advance our mission of developing first-in-class therapies to improve health outcomes for as many patients as possible," said Margo Georgiadis, co-founder and CEO of Montai Health and CEO-Partner, Flagship Pioneering. "His significant experience and success in translating medicines from early- to late-stage development will help us bring the best possible solutions to the clinic."
Montai is rapidly advancing a preclinical pipeline of molecules against powerful, validated targets that drive 60% of inflammatory and autoimmune diseases. Montai's CONECTA™ Platform is enabling breakthroughs in predictably developing first-in-class small-molecule medicines with potential for long-term safety and earlier intervention. CONECTA's power lies in its deep network understanding of the connections between human biology and highly diverse Anthromolecule™ chemistry – bioactive molecules humans have chronically consumed in foods, supplements, and herbal medicines.
"Montai integrates a vast universe of untapped, human-qualified chemistry with a leading understanding of the mechanisms that underlie chronic illness to inform the creation of first- and best-in-class therapeutics for a wide range of diseases," said Dr. Antoni. "I have dedicated my career to moving promising drugs from the clinic to patients, and I'm energized by the opportunity to work with a team that recognizes today's current therapies, while important, have complicated safety profiles, are difficult to use over the long term, and present significant access challenges. Changing this model has the potential to transform patient outcomes at scale."
Dr. Antoni completed his medical training and residency in internal medicine and rheumatology at Friedrich-Alexander University, Germany.
Dr. Antoni joins an industry-leading scientific and drug development team with decades of collective experience bringing novel, impactful medicines to the clinic across multiple therapeutic areas, including:
Lamya Shihabuddin, Ph.D., Chief Scientific Officer
Thomas Hanlon, SVP, Head of Drug CMC, Manufacturing and Delivery
Murray McKinnell, Ph.D., VP, Head of Medicinal Chemistry
Adam Raff, M.D., Ph.D., VP of Translational Medicine
About Montai Health
Montai Health is unlocking the potential of Anthromolecule™ chemistry with its pioneering AI-powered CONECTA™ Platform to develop breakthrough small-molecule medicines that will treat and preempt chronic diseases to improve health outcomes for the two billion people worldwide living with these diseases. Anthromolecule chemistry has coevolved with humans through long-term chronic consumption in foods, herbs, and traditional medicines. This untapped, diverse source of chemistry offers a privileged starting point for developing breakthrough small-molecule medicines to address chronic diseases. Montai's CONECTA Platform is powered by hyper-efficient, generalizable ML and the aggregation of Anthromolecule chemistry at industry-first scale to predictably discover precision-matched, human-qualified chemistry that potently and safely engages validated biological pathways. Montai is rapidly advancing a pipeline of first-in-class or best-in-class small-molecule assets against multiple powerful, validated biological pathways in inflammation and autoimmune diseases. Montai was founded in Flagship Labs in 2019. For more information, please visit www.montai.com or follow us on Twitter and LinkedIn.
Contacts:
Adam Silverstein
Scient PR
adam@scientpr.com
A photo accompanying this announcement is available at https://www.globenewswire.com/NewsRoom/AttachmentNg/daa977a0-91ae-43fd-a32a-c4bab6034ad9