Hong Kong Island, March 13, 2023 (GLOBE NEWSWIRE) -- Hong Kong Island, Hong Kong -
Palace Studios, a personalised fitness company in Central, Hong Kong, is focused on elevating the private gym and fitness studio experience in Hong Kong by applying innovative solutions based on technology and design. The company is empowering personal trainers and other wellness professionals to serve their clients consistently and smoothly by offering private, safe and flexible ultramodern fitness training centres for rent by the hour. To learn more visit https://palace-studios.com/our-services
A spokesperson for Palace Studios said: "With the evolving landscape of the fitness industry, personal and freelance fitness trainers in Hong Kong will also need to be open to adopting new concepts. We have developed innovative solutions centred around technology and design - while fostering a community of personal trainers and customers alike who seek an elevated fitness experience in Hong Kong. Personal fitness and training is now safe, private and flexible with Palace's state-of-the-art training centres located in Central, Hong Kong."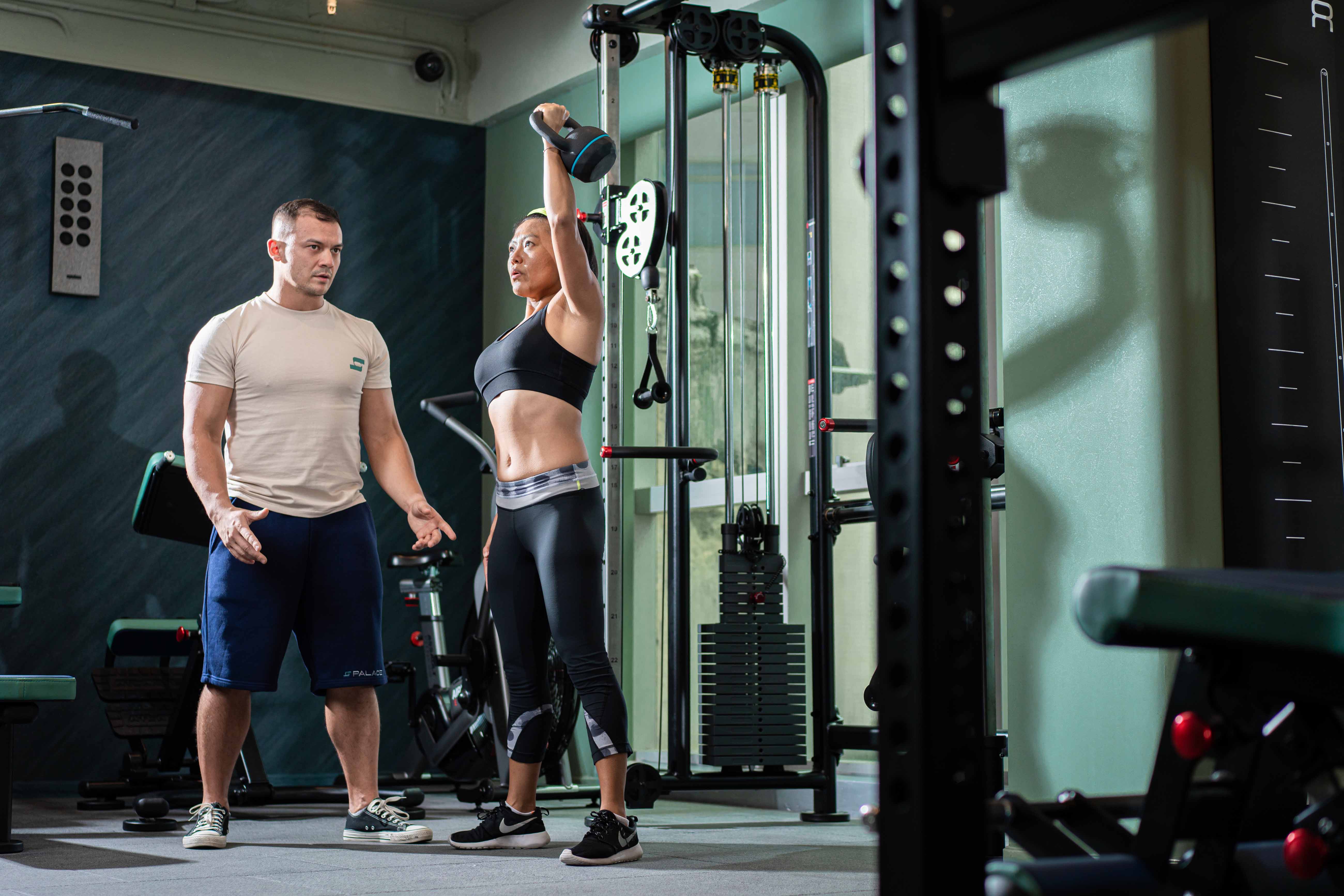 All of these private gyms/ fitness studios have a minimal and sleek design with well-lit, well-ventilated interiors, and they are well-equipped for performing weight training, strength training and other fitness exercises. This allows personal trainers and other wellness professionals to simply focus on improving their relationships with their clients and this is made easier with the enhanced experience of their clients when using the advanced fitness studios or private gyms.
To ensure that the indoor air the personal trainers and their clients will be breathing in is clean and safe, these fitness training spaces have been provided with an air circulation system equipped with HEPA and carbon filters that don't allow the entry of air pollutants as small as 0.1 microns, including viruses. The advanced air purifiers are also equipped with the ability to detect formaldehyde and disintegrate it into harmless chemicals. Palace Studios assures personal trainers and their clients that the paint used for the fitness studios are sustainable and don't have harmful chemicals that can contaminate the air.
As previously announced, all of the spaces available through Palace Studios are well equipped with everything required for one-one-one or two-on-one personal training. Palace One abd Two can be found on the fifth floor of a 24-storey commercial building at 46 Lyndhurst Terrace, Central, Hong Kong. Available equipment include the dual adjustable pulley; incline hyper back extension; lat row combo; leg extension/leg curl combo; leg platform; pendulum squat; power rack; and air bike. Palace Two is located on the fifth floor of the same 24-storey commercial building in Central, Hong Kong.
Palace Studios was established with the goal of developing innovative ways to enable personal trainers and their clients to have easy access to ultramodern wellness and fitness spaces and equipment in Hong Kong. The company collaborates with landlords who have idle or underused properties and gets them transformed into unmatched fitness training studios with the most up-to-date fitness equipment. Personal trainers and wellness coaches can use an app for easy, lease-free bookings. The fitness studios have equipment for various types of activities, like weight training, personalised fitness training sessions and strength training. Personal trainers and other wellness professionals can easily adjust their schedules to fit with their clients because the spaces can quickly be booked and rented by the hour using the app. For landlords, the site features Palace Studios is looking for include: an easily accessible location; ceiling height of at least 2.5 metres; gross floor area of approx. 800 square feet; and availability of private shower and bathroom facilities.
Those who would like to know more about the state-of-the-art fitness studios that can be rented by the hour or landlords who are interested in their properties producing more income can visit the Palace Studios website at https://palace-studios.com/ or contact them via phone or email.
###
For more information about Palace Studios, contact the company here:

Palace Studios
Information
+852 9878 5785
hello@palace-studios.com
46 Lyndhurst Terrace, Central, Hong Kong