Hong Kong Island, Hong Kong, July 13, 2023 (GLOBE NEWSWIRE) --

Hong Kong professionals looking for private gym spaces can now book distraction-free workout sessions at Palace Studios.
The private fitness studio offers clients two fully equipped and well-maintained spaces, Palace One and Palace Two. With all the equipment and amenities required by personal trainers and those who care deeply about their health and fitness, Palace Studios gives Hong Kong residents the freedom and flexibility to pursue their health goals in private. Learn more about the new gym app at https://palace-studios.com/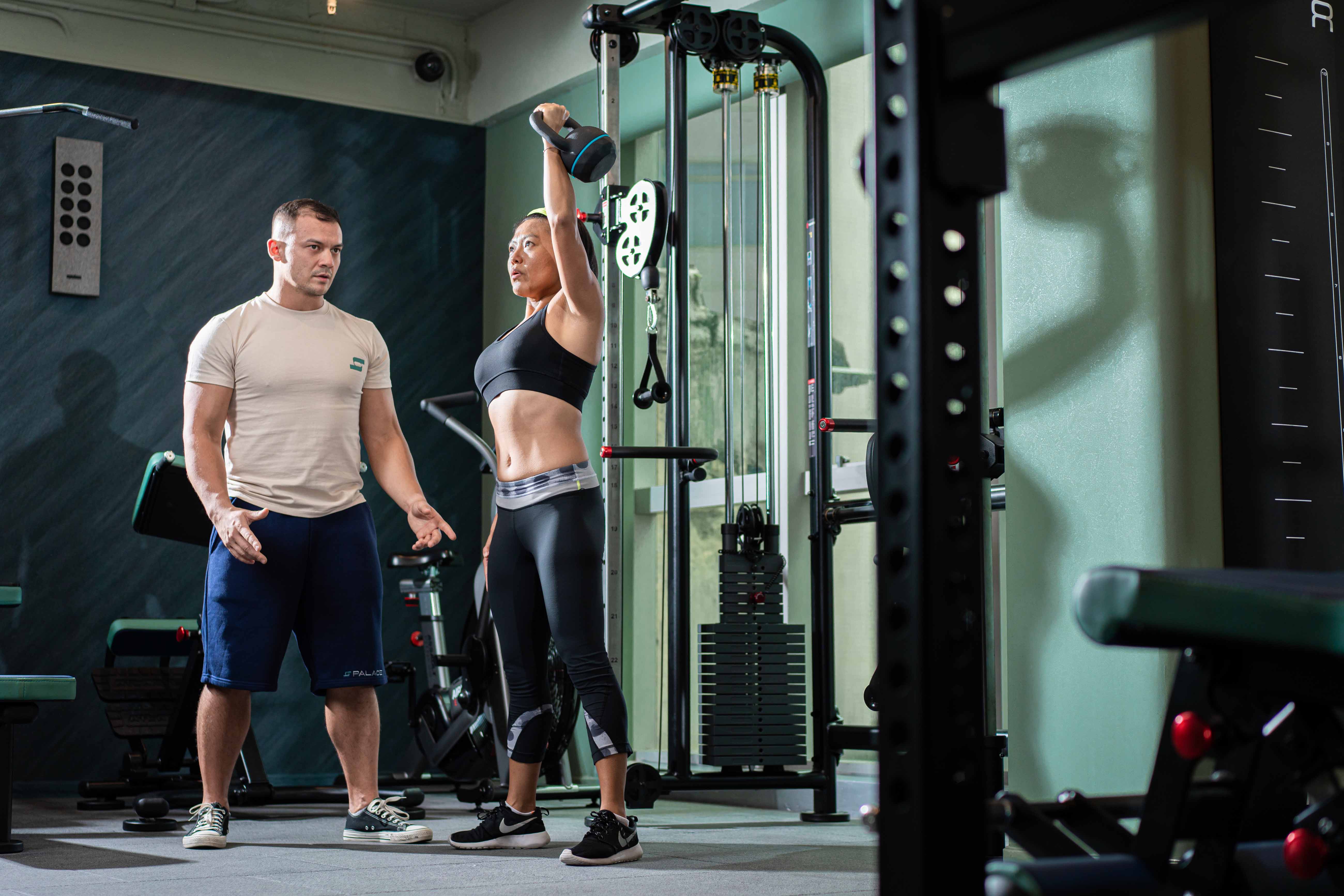 All bookings can be made through its mobile app which is available for both iOS and Android. Clients can book private 1-on-1 or 2-on-1 workout sessions by selecting from the available spaces, picking a training option, selecting a session date and time, and paying for it with a credit card, all without leaving the app. The app also acts as a touchless door lock access solution upon arrival.
"You can count on our spaces to have all the latest equipment from industry-leading manufacturers for all your strength training and weight training needs," says the spokesperson for Palace Studios. "With exclusive sessions, you can rest assured that you will have the privacy to relax and give it your all without any distractions. Freelance personal trainers aiming to give their clients a premium, elevated experience also prefer our fitness studios to provide their clients focused and productive workout sessions."
The dedication to fitness and well-being at Palace Studios goes beyond just branded equipment and accessories. Palace One and Palace Two offer clients a range of amenities and features that are the best in sustainability and hygiene. This includes changing facilities, individual showers, and a waiting area that rivals high-end gyms in the city.
The spokesperson details the experience awaiting Hong Kong residents at Palace Studios: "We pride ourselves on our net zero-carbon operations enabled through Smart IoT-enabled devices such as smart ACs, energy-saving motion-sensor light switches, and more. The air in the facility is also continuously monitored with purifiers fitted with high-efficiency particulate air (HEPA) and carbon filters which capture H1N1, H3N2, EV71 viruses, and 99.95% of pollutants as small as 0.1 microns."
The spokesperson adds: "The paint products used in construction are also organic and VOC-free. They use plant-based acrylics instead of oil derivatives and do not contain any heavy metals or harmful substances such as formaldehyde, APEO, NFEO, CIT, MI, or lead. In the bathrooms, we have Nano Zinc anti-bacterial towels from Perma and organic skincare solutions from Bathe to Basics. The waiting area is home to an Urban Spring filtered water dispenser to reduce single-use plastic bottles and protein bars from Clean Nutrition made from New Zealand grass-fed whey protein."
As previously announced, Palace Studios boasts a perfect five-star rating on its Google Business Profile with satisfied customers writing, "Great gym. Especially for those who like privacy and a high-quality environment. The equipment is the best I've seen in Hong Kong. Very high end," and, "The best gym I've been to in HK. Very clean and tidy. Great equipment!"
The company also invites Hong Kong property owners to find out more about its infrastructure and how Palace Studios' expertise can be used to maximise their underutilised properties in the city. "If you are a landlord in Hong Kong who wants to convert your property into one of Palace Studios' premium private workout spaces, we urge you to contact us and put our experience to work for you. Our technology and eye for detail can turn your vacant spaces into some of the most in-demand, lease-free rental workout spaces in Hong Kong."
Palace One and Palace Two are located at 5/F, 46 Lyndhurst Terrace, Central, Hong Kong, easily accessible by both public and private transport. Bookings can be made by the hour, allowing fitness trainers to schedule sessions at any time that is convenient for them and their clients.
Those who want to find out more or book sessions at Palace Studios can head to https://palace-studios.com/#download-the-app
###
For more information about Palace Studios, contact the company here:

Palace Studios
Information
+852 9878 5785
hello@palace-studios.com
46 Lyndhurst Terrace, Central, Hong Kong