BRIDGEWATER, N.J., Aug. 02, 2023 (GLOBE NEWSWIRE) -- Fogo de Chão, the internationally-renowned restaurant from Brazil that allows guests to make culinary discoveries at every turn, announced today that it has signed a lease agreement to open its third New Jersey location. The new restaurant is slated to open early next year at Bridgewater Commons, a central New Jersey premier shopping, dining and entertainment destination at 400 Commons Way.

The announcement for a location in Bridgewater supports the brand's continued 15% annual restaurant growth across the United States. 2023 has proven to be another strong year for Fogo with 12 new domestic and international leases signed and recent openings in key markets including Quito, Ecuador, Lynnwood, W.A., National Harbor, M.D., Woodland Hills, C.A., and Paramus, N.J. with more planned for later this year. Additionally, the announcement proceeds the company's recently announced plans to enter Turkey and Bolivia as the brand continues to execute its strategic global growth plan. The bustling suburb of Bridgewater attracts many residents and visitors alike making it an ideal location for Fogo's newest New Jersey location.
"We are excited to expand our presence to Central New Jersey and introduce the Fogo experience to the Bridgewater community," said Barry McGowan, Chief Executive Officer of Fogo de Chão. "We look forward to welcoming guests to our new restaurant soon to discover the Culinary Art of Churrasco and the very best cuts that Brazil has to offer right here in Bridgewater."
Designed in partnership with global architecture and design agency Harrison, the Bridgewater restaurant will showcase Fogo's recent brand transformation with enhanced design and innovation platforms in a warm, timeless and approachable setting that complements the local Bridgewater community. The restaurant will feature an expansive dining room centered around an open-air churrasco grill, offering guests a view of gaucho chefs butchering, hand carving, and grilling high-quality cuts of protein over an open flame. A white Carrera marble Market Table will be anchored at the front of the grill featuring seasonal salads, fresh superfoods, cured meats, antipasti and more. In the new restaurant, engaging social gathering spaces will be layered throughout Bar Fogo and the dining room to further enhance the guest experience and ambiance by providing inviting, conversational areas to linger and enjoy All-Day Happy Hour. Dry-aged meat lockers for in-house aging will display indulgent cuts such as a 32 oz. Long-Bone Tomahawk Ribeye, aged for a minimum of 42 days for rich flavor. 
Tom Kovacic, Marketing and Business Development Director at Bridgewater Commons adds, "We are very excited to add Fogo de Chão's experiential dining atmosphere as yet another example of our growing concentration on high-quality food and beverage, as we continue to add the stores and experiences that resonate with Central New Jersey. It's especially gratifying as we celebrate our 35th anniversary and our new owners in Pacific Retail Capital Partners, and we're looking forward to doing so together with Fogo de Chão."  
The restaurant located at Bridgewater Commons, central New Jersey's dining, retail, and entertainment destination with over 150 stores and restaurants, marks the third Fogo location in New Jersey, joining the recently opened restaurant in Paramus at Garden State Plaza, and an upcoming location in Wayne set to open at Willowbrook later this year. All new innovations and enhanced experiences will accompany Fogo's everyday offerings, including Weekday Lunch, Weekend Brazilian Brunch, Bar Fogo, Group and Private Dining, To-Go and Butcher Shop options in addition to Full-Service catering which includes on-site cooking with portable churrasco grills, gauchos and a curated dining experience.
For more information, visit https://fogo.com/.
About Fogo de Chão
Fogo de Chão (fogo-dee-shown) is an internationally renowned restaurant that allows guests to discover what's next at every turn. Founded in Southern Brazil in 1979, Fogo elevates the centuries-old cooking technique of churrasco – the art of roasting high-quality cuts of meat over an open flame – into a cultural dining experience of discovery. In addition to its Market Table and Feijoada Bar – which includes seasonal salads and soup, fresh vegetables, imported charcuterie and more – guests are served simply-seasoned meats that are butchered, fire-roasted and carved tableside by gaucho chefs. Guests can also indulge in dry-aged or premium Wagyu cuts, seafood a la carte, All-Day Happy Hour including signature cocktails, and an award-winning South American wine list, as well as smaller, sharable plates in Bar Fogo. Fogo offers differentiated menus for all dayparts including lunch, dinner, weekend brunch and group dining, plus full-service catering and contactless takeout and delivery options. For locations and more information about Fogo de Chão, visit fogo.com.
About Bridgewater Commons
Bridgewater Commons is one of Northern New Jersey's premier shopping destinations, located in a vibrant suburb in proximity to New York City. The 1.2 million-square-foot shopping center features a vibrant mix of retailers and restaurants with wide consumer appeal. More than 150 brands call Bridgewater Commons home, from well-known national brands such as Apple, lululemon athletica, Pottery Barn, Williams-Sonoma to popular local small shops like Athletifreak and DIG. In 2023, Bridgewater Commons celebrated its 35th anniversary and was acquired by Pacific Retail Capital Partners, one of the premier owners of retail real estate in the country. For more information on the property, please visit bridgewatercommons.com or follow on social media: Facebook @BridgewaterCommons and Instagram: shopbridgewatercommons.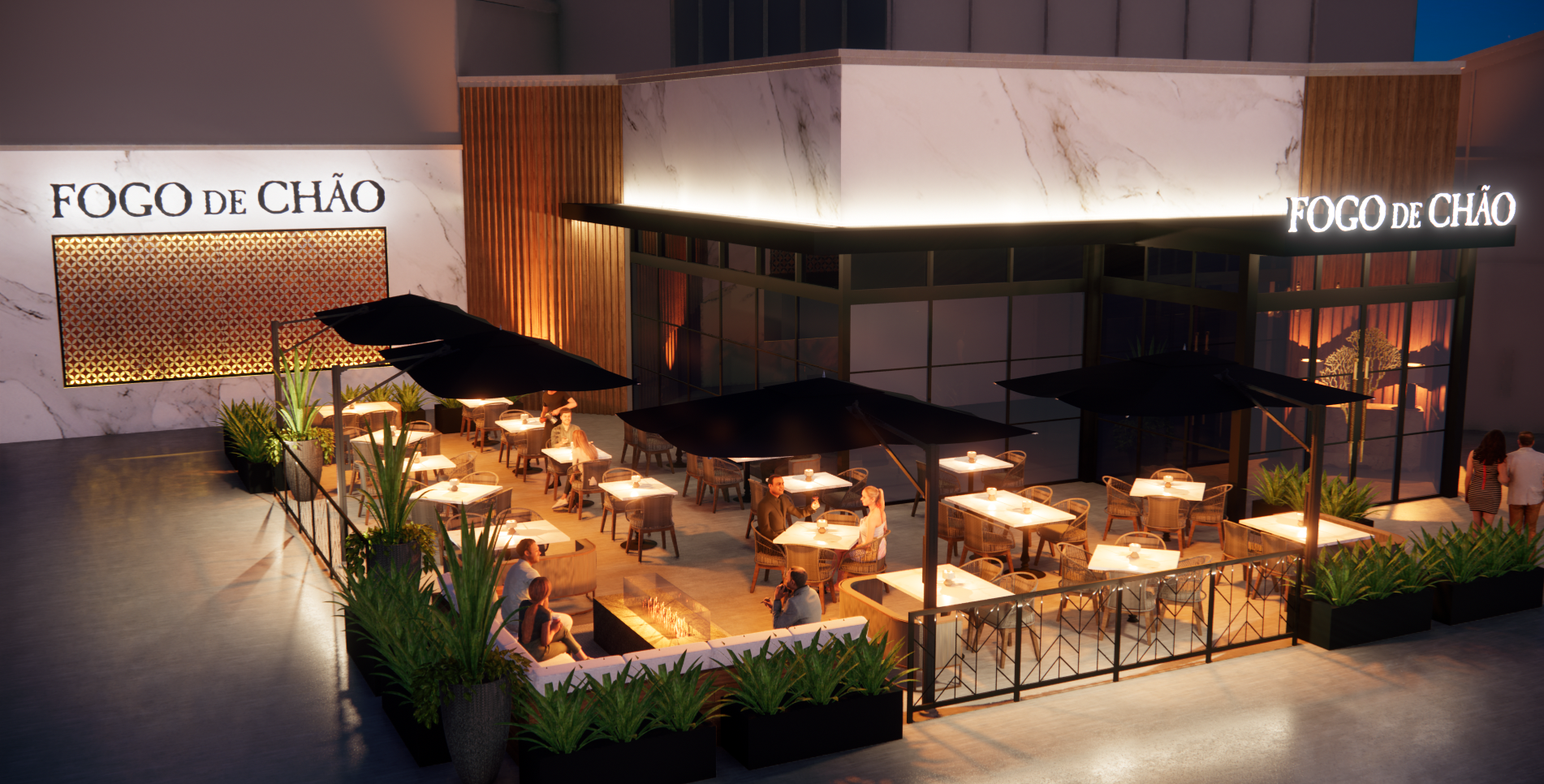 Fogo de Chão's new location in Bridgewater is set to open early next year at Bridgewater Commons.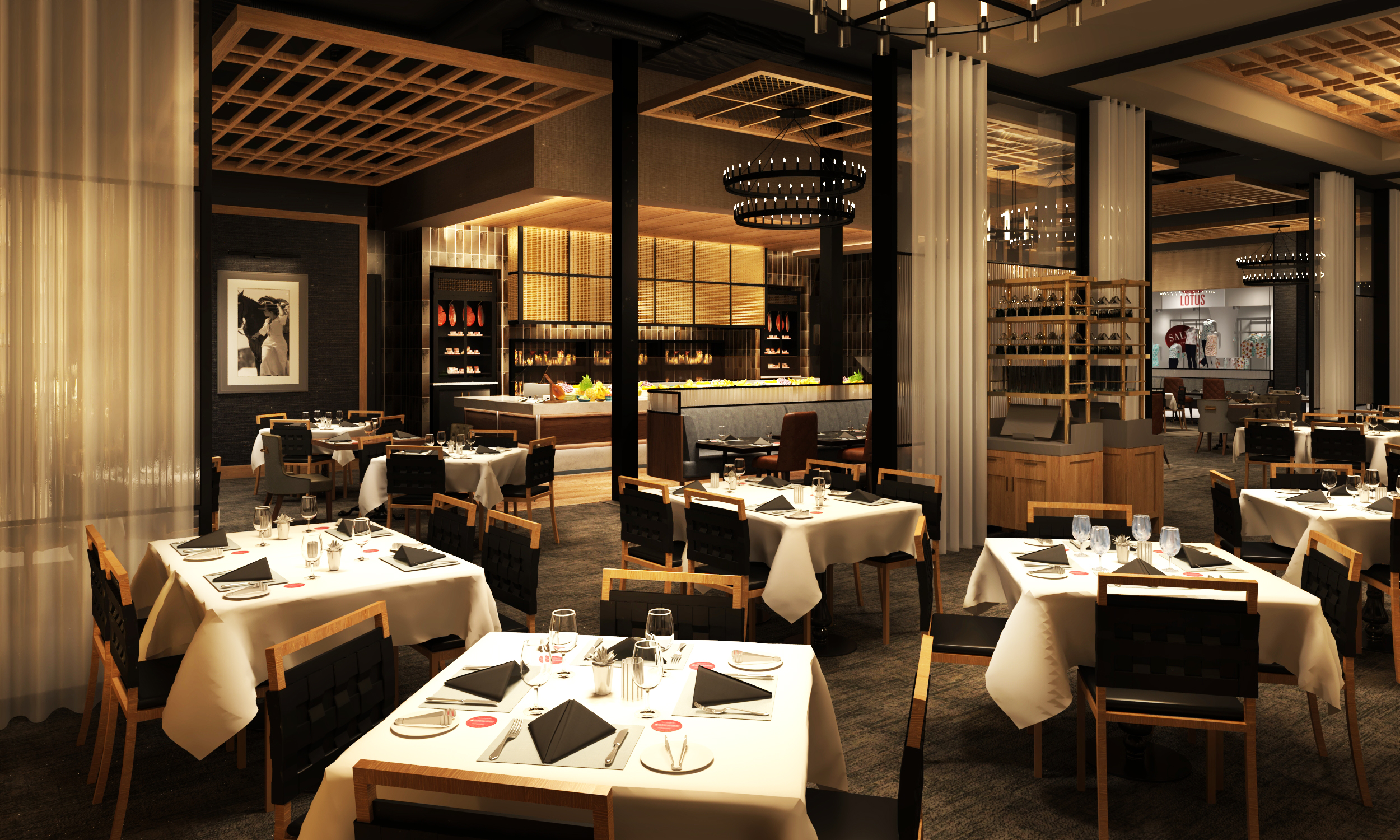 The Bridgewater restaurant will feature an expansive dining room centered around an open air churrasco grill.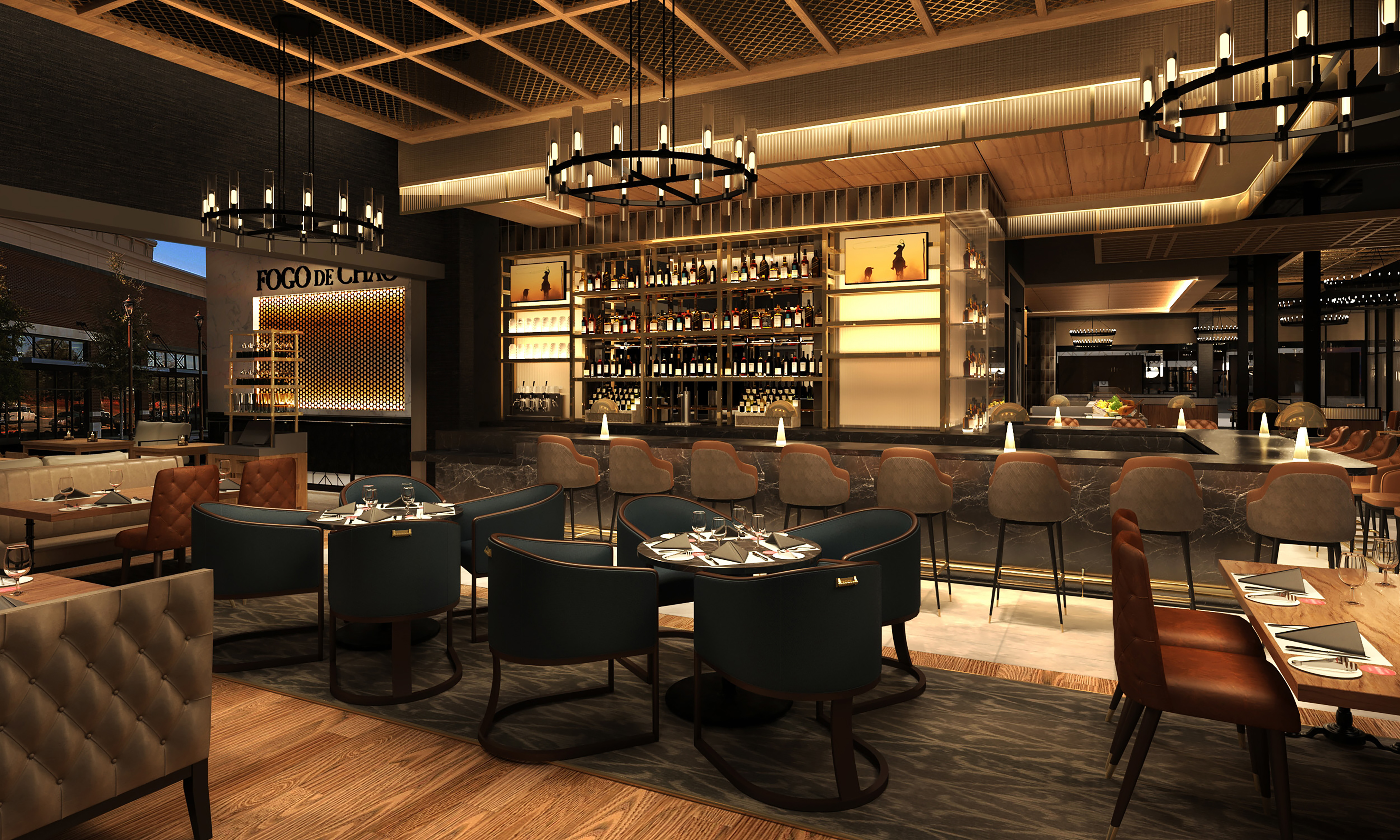 The Bar Fogo and dining room areas will feature multiple captivating social gathering spaces, carefully integrated to elevate the guest experience.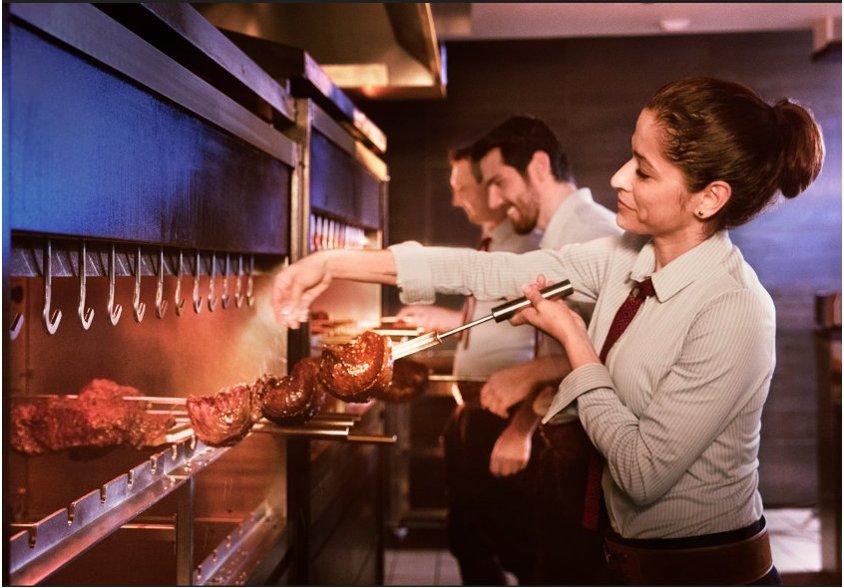 Fogo's Gaucho Chefs practice the culinary art of Churrasco- butchering, preparing and fire-roasting different cuts of protein over an open flame. Fogo.com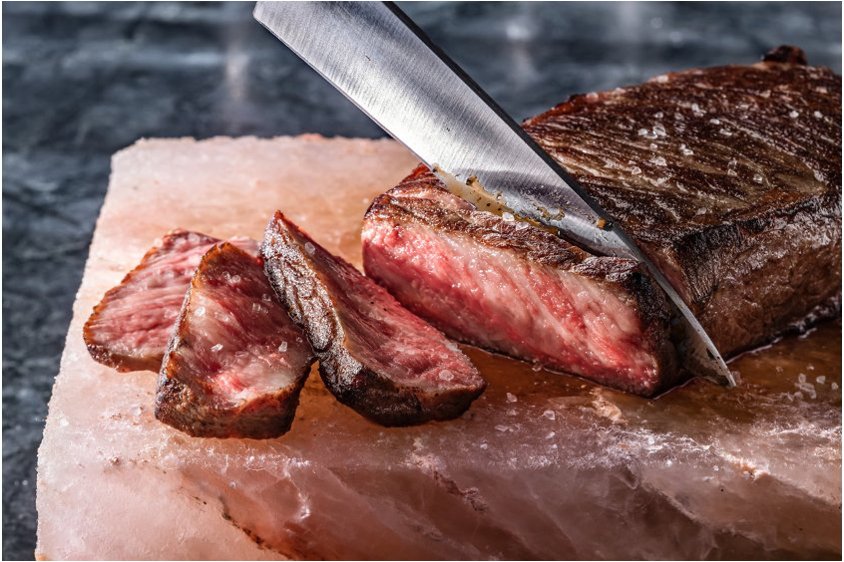 Guests can enhance their experience with a 20 oz. Wagyu New York Strip, renowned for intense marbling and buttery texture. Fogo.com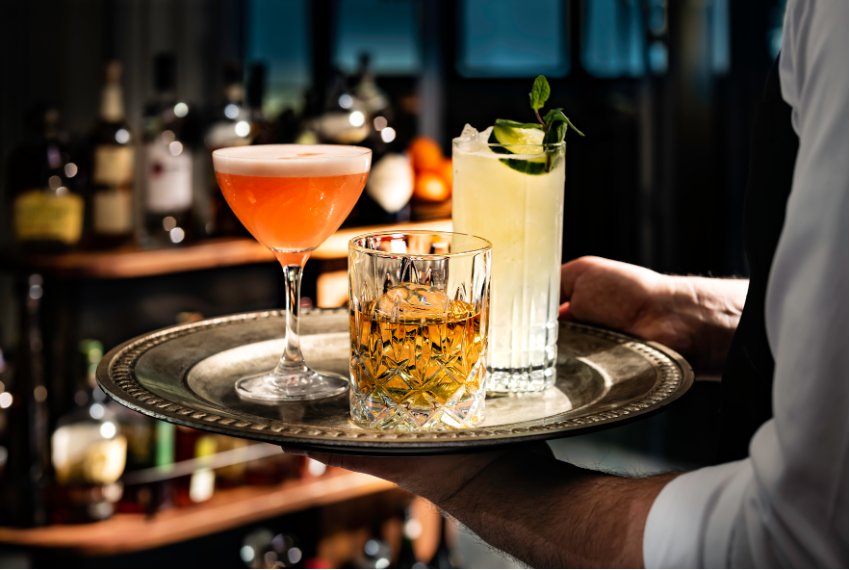 Guests will be able to enjoy All-Day Happy Hour at the Bridgewater location in the dining room, patio and Bar Fogo areas which include $5 Brazilian Beers, $8 South American Wines and $10 Brazilian-Inspired cocktails. Fogo.com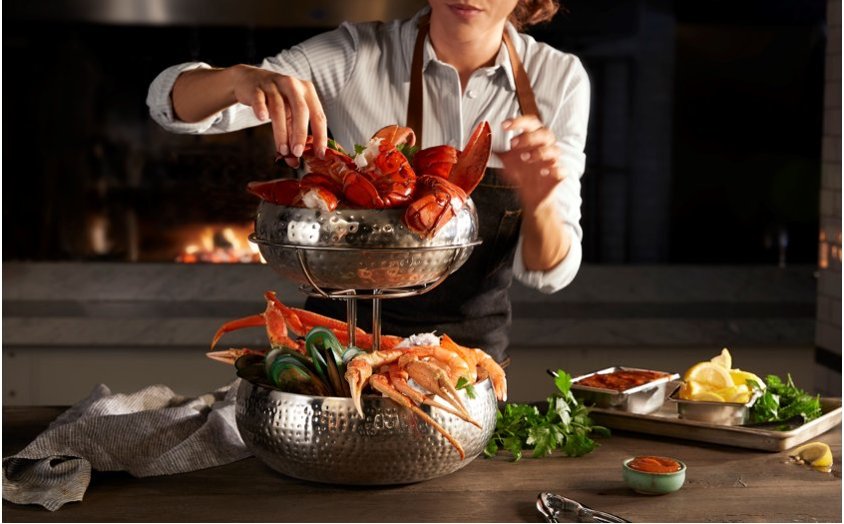 Brazilian-inspired seafood options will be available à la carte including a Seafood Tower with jumbo shrimp, lobster, crab and more. Fogo.com
Media Contact:
fogo@konnectagency.com
Photos accompanying this announcement are available at
https://www.globenewswire.com/NewsRoom/AttachmentNg/c9d9a9bb-17ba-45a0-af60-208c701cc0bb
https://www.globenewswire.com/NewsRoom/AttachmentNg/920e2d40-26ed-46df-8b1d-9a189e0b2e0e
https://www.globenewswire.com/NewsRoom/AttachmentNg/2af60e2f-01dd-4b18-9407-623ab4aa2ebc
https://www.globenewswire.com/NewsRoom/AttachmentNg/92df217f-0bdd-4925-aad8-36828bffe481
https://www.globenewswire.com/NewsRoom/AttachmentNg/5756b98f-6fd2-4076-bfe4-98630cd26b68
https://www.globenewswire.com/NewsRoom/AttachmentNg/a254ddfb-a486-4759-bcdd-753d8a900465
https://www.globenewswire.com/NewsRoom/AttachmentNg/f7aacb53-c60b-41a5-beef-5cfcd7021c85