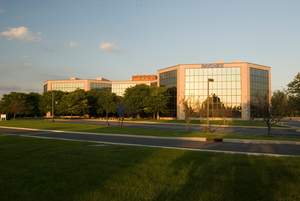 Shadow Financial Systems New Headquarters
EDISON, NJ--(Marketwire - May 23, 2011) - Shadow Financial Systems, developers of solutions for global securities processing, reconciliation, clearing, treasury and accounting, today announced that the company will relocate, expanding its headquarters for the third time in less than seven years.
"ShadowSuite®, ShadowConnect™ and the recently released ShadowMargin™ empower our customers with real-time, exception-based, multi-currency transaction and trade processing, giving them a competitive edge," noted Donald Marino, CEO of Shadow Financial Systems. "As speed and interoperability become increasingly important under current global market conditions, the demand for reliable, flexible and scalable solutions grows. With our latest expansion, Shadow Financial Systems is dedicated to meeting demand while continuing to deliver the exceptional services and solutions our customers expect and rely on."
Shadow Financial Systems' relocation is scheduled to take place in July 2011, at which time the company will be headquartered in Piscataway, N.J.'s Washington Plaza at 1551 South Washington Avenue.
About Shadow Financial Systems
Founded in 1997 by industry experts, Shadow Financial's technology provides comprehensive post trade processing, treasury and accounting functionality on a cost-effective platform for trading organizations. Among the Company's clients are NYSE Arca, National Financial Services LLC, a Fidelity Investments Company, Newedge USA, UBS, MF Global, and Raymond James & Associates. More information can be accessed at www.shadowfinancial.com.